Popular Insider Reveals Possible Release Date for Call of Duty 2021 Title
Published 01/03/2021, 4:04 PM EST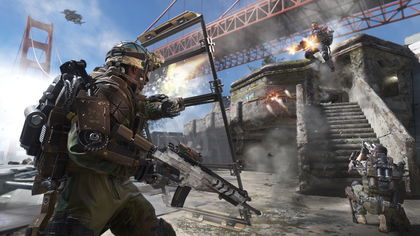 ---
---
2020 was definitely a year to forget for everyone considering the effects of the COVID-19 virus on the world. Hopefully, 2021 will shine a bright light of hope for everyone across the globe. Interestingly, 2020 was quite a year for gaming fans as two new consoles and a ton of different games launched amidst the chaos. As we step into 2021, the gaming community will look forward to some even bigger launches this year. Now, a popular industry insider has already intrigued fans with a possible release date for 2021's Call of Duty title.
ADVERTISEMENT
Article continues below this ad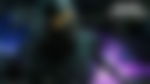 Right from 2003, Activision has launched a Call of Duty title every year, with the exception of the year 2004. So far, there are a total of 18 titles available in the franchise including the popular BR game COD: Warzone. The franchise's popularity has only grown over the years along with its competitive setting. Subsequently, it makes sense for Activision to start focusing on this year's COD title and give the fans something to look forward to.
ADVERTISEMENT
Article continues below this ad
Insider reveals November release date for the  Call of Duty 2021 game
To take the hype-train to the next level, popular insider Tom Henderson has revealed the possible release date for the 2021 COD title.
ADVERTISEMENT
Article continues below this ad
According to this chart, the 'expected' release date of this year's COD title stands to be November 12, 2021. Before 2020, Activision used to release that year's COD title by August. However, the pandemic has forced the developers to delay the games and it seems this year's title will also go through the same. Black Ops Cold War released on November 13 in 2020 and it seems that the 2021 title will follow suit.
Tom has been spot-on on several occasions with his information so this seems believable. Although, it is still too early to call it and things can even change midway through the year given that the world is still battling the pandemic. To be on the safe side, take this bit of news with a grain of salt.
One particular speculation that could be true is that the 2021 COD title is being developed by Sledgehammer Games. So far, Sledgehammer has worked on 3 COD titles which are 'Advanced Warfare', 'World War 2', and 'Modern Warfare 3'. Both the 'Modern Warfare' and 'Black Ops storylines' of the franchise have seen multiple titles over the years. Consequently, it may be possible that this year's title is based around Advanced Warfare.
ADVERTISEMENT
Article continues below this ad
As mentioned earlier, it is still too early to call anything considering the alleged release date is still eleven months away. Hopefully, this year Activision will outdo itself and take things to the next level.