Popular VTuber Codemiko Reveals the Real Reason Behind Her Twitch Suspension
Published 01/24/2021, 1:45 PM EST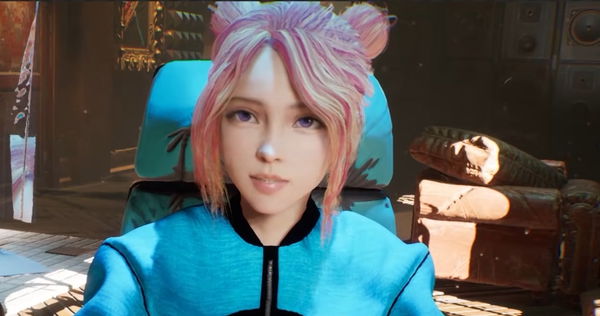 ---
---
The streaming platform Twitch recently handed out a ban to popular VTuber 'Codemiko'. For the uninitiated, Miko uses a virtual character to broadcast interactive streams. She lets her audience influence her streams using technology describing it as "a quasi interactive, RPG."
ADVERTISEMENT
Article continues below this ad
The VTuber often has interview segments where she calls on guests to chat about various issues. However, in one of her recent streams, Miko slipped up, leading to a brief suspension from the streaming platform.
ADVERTISEMENT
Article continues below this ad
The stream that led to Miko's suspension was an interview with female streamers about the harassment they face. Therefore, fans assumed it was the agenda of the stream that broke Twitch guidelines.
In a recent interview with Dot Esports, CodeMiko finally provided some clarity on her ban. She said that it was not the topic of her interview that led to the ban. Instead, it was a slip up from her own end due to which Twitch handed her a two-week suspension.
ALSO READ: From Dr Disrespect to Amouranth, These Were the Most Prolific Twitch Bans of 2020
CodeMiko shared personal info on her Twitch stream
Going over all the harassing messages female streamers receive, Miko was reading a nasty email. While reading the email, she forgot to hide the address which contained the first and last name of the sender. Miko apologized in a recent tweet owning up to the accident on her part.
Guys, I didn't get a suspension because I was discussing harassment, but for accidentally leaking someone's email that contained a first and last name. It was an overlook on my part. Although it was an accident, it was still my mistake.

— Miko (@thecodemiko) January 23, 2021
ADVERTISEMENT
Article continues below this ad
This is the third suspension Miko has received within the span of one year. She also had two other instances in September 2020 which according to her "were also little slip-ups". In her interview, she has also laid out plans for her future following three suspensions.
"I want to focus more on the innovative side of my content and really push more in the direction of creating fun things to drive that live interaction, in terms of mini-games I can play with chat and the guests during our interviews. I imagine it will be like my interviews but on steroids."
Miko has been working on her content ever since her ban. She aims to return stronger and funnier once Twitch lifts her ban. She has a return stream planned for Feb. 5 at 2 pm CT, and all her active fans will be looking forward to it.
ADVERTISEMENT
Article continues below this ad
ALSO READ: Twitch Clarifies Stance Over Providing Reasons for Bans; Proves Dr Disrespect Knows Why He Got Banned
Trending Stories