The streaming community is puzzled ever since popular Twitch streamer Guy "Dr DisRespect" Beahm was banned from the platform. Many came out with some absurd theories, and Youtuber Keemstar happened to cross paths with one. Daniel Keem, known online by his name Keemstar, is a popular Youtuber and streamer who is famous for his channel DramaAlert. 
Conspiracy theory on why Dr DisRespect was banned
Dr DisRespect was banned from Twitch without the proper reason being specified. The news first confirmed by Rod Breslau had many scratching their heads.
The theories that Keemstar ended up sharing, however, took things up a notch. The anonymous idea came forth with many claims on why Dr DisRespect was banned from the streaming platform. 
Dr Disrespect conspiracy theory has hit a whole new level! pic.twitter.com/1Nm2n8bqyu

— KEEM 🍿 (@KEEMSTAR) June 28, 2020
According to the user, Doc, alongside Tyler "Ninja" Blevins and Michael "Shroud" Grzesiek, are on track to launch their own streaming platform. Ninja and Shroud were with Mixer until recently. After Microsoft shut down Mixer operations, they have not taken any decisions as to which platform to sign with. If the three are actually planning on a new streaming platform, it does make a little sense.
The anonymous user also reported that they were approached by Spotify under Google to make it happen. All three were allegedly approached to sign contracts with the streaming platform set to launch sometime in the coming weeks.
Spotify to launch its own streaming platform?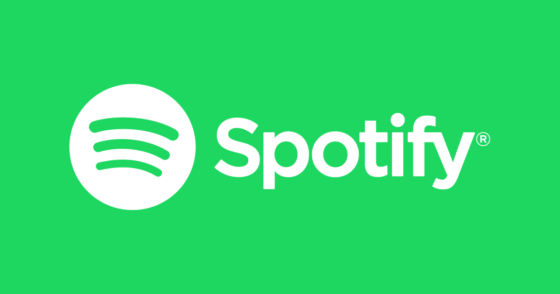 Spotify won't be launching the platform under its name, says the user. He also speculates the reason for Doc's ban. According to the anonymous user, Doc had approached multiple streamers on Twitch trying to convince them for a platform switch.
Twitch reportedly found out Doc's alleged moves when a fellow streamer tipped them off. The user claims that this was the reason behind Doc getting banned. Although it is a valid reason for Twitch to make the ban, the chances of Doc actually taking such a risk seems unlikely. 
According to the theory, Twitch has proceeded legally to terminate Doc's contract and is filing notions for civil suits. Earlier this year, Dr DisRespect had signed a multi-million exclusive deal with Twitch, so would he consider doing something like this? Again, highly unlikely. 
The report also says that Doc, Twitch, and Spotify are undergoing mediation. No one is allowed to discuss the matter outside due to NDAs imposed by Google. Twitch, meanwhile, are looking to sue Google with a lawsuit. The final statement from the report claims that all these would be filed on Monday, June 29, 2020. 
Could the anonymous user be true?
The chances are slim. Dr DisRespect did address the community earlier today on Twitter. He stated that he does not know the specific reason behind his ban. 
Champions Club,

Twitch has not notified me on the specific reason behind their decision… Firm handshakes to all for the support during this difficult time.

-Dr Disrespect

— Dr Disrespect (@drdisrespect) June 28, 2020
Let's try and understand how things could change if the report was true. First, Doc, Shroud, and Ninja are some of the biggest names in the streaming business. A streaming platform where they are front runners? That would be huge. 
Secondly, if Spotify did approach them, then that'd mean no more DMCA problems. Spotify being a music streaming platform can easily facilitate ways for its streamers to use music content in their videos. 
This also strikes off all previous rumors around Doc's permanent ban. Since the person reported all the announcements would be made on Monday, it should only be a matter of a few hours before everything comes to light.