Pravin Tambe's Fairy Tale Career
Published 04/18/2015, 4:30 AM EDT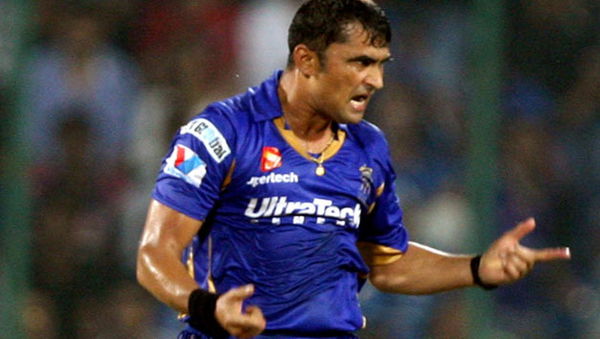 ---
---
Rajasthan Royals' veteran spinner Pravin Tambe on Friday was all praise for his team and credited the franchise for his seemingly wonderful stint in the IPL.
ADVERTISEMENT
Article continues below this ad
"There is something about the Rajasthan Royals that makes me want to perform for them. This franchise gave me a chance to showcase my skills at a time when I hadn't even played a single first class game," Tambe was quoted as saying by iplt20.com on Friday. "They have given me so much love and affection that my love for the game has only grown over a period of time," he said. Speaking about the Royals dressing room atmosphere, he said, "I feel very comfortable in this dressing room. Never have I felt alone in a setup that is full of international stars. They bridge the gap between the domestic and international players quite easily. I enjoy being here."
Tambe credits his bowling success to a decent domestic season. He has bowled impressively so far in the IPL, picking up four wickets in four matches.
ADVERTISEMENT
Article continues below this ad
"My form in the recent domestic season has been great. I played in the Syed Mushtaq Ali Trophy competition recently and picked up wickets frequently. It is in this domestic season that I have played the maximum amount of cricket compared to the rest of the years," Tambe said.
ADVERTISEMENT
Article continues below this ad
For the first five years of the IPL, Pravin Tambe was the liaison manager for teams at the DY Patil Sports Academy ground, where he has worked since 2004. His kids would push him to get them autographs of their favourite players, and his friends would pester him to get them a picture with Sachin Tendulkar.
Five years on, Tambe is the one signing autographs. He finished on top of the wickets table in last year's Champions League T20. And in the current IPL season he has been Rajasthan Royals' leading wicket-taker.
Like the story of off-spinner Nathan Lyon, who went on to play for Australia after working as a groundsman at Adelaide Oval, Tambe's is a tale not written overnight, filled with two decades of hard work and passion.
ADVERTISEMENT
Article continues below this ad
Forty-two years old, and more than two decades into a journeyman career, Pravin Tambe is living the dream on the big stage.