Predicting Haas F1 Team's Driver Lineup for 2021
Published 09/19/2020, 8:42 AM EDT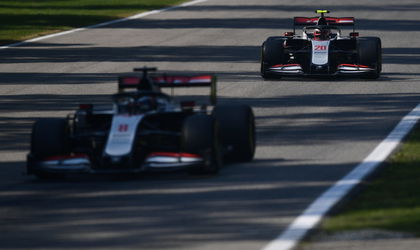 ---
---
Haas F1 has fielded a pretty stable driver lineup through their tenure in the sport. Since they made their debut in 2016, they have only utilized the services of three drivers, namely Romain Grosjean, Kevin Magnussen (both of who are the incumbents), and Esteban Gutierrez (for only the first season).
ADVERTISEMENT
Article continues below this ad
However, this is set to change come 2021. We are expected to see one, if not two, new drivers with the American team.
Both Grosjean and Magnussen are in the dying months of their contracts with the American outfit. Neither of their performances have hinted at the prospect of a contract renewal.
ADVERTISEMENT
Article continues below this ad
With plenty of options on the table for Haas, let's take a look at what their 2021 driver lineup may look like.
Weighing the options available to Haas F1
The most appealing option at the moment would be Sergio Perez. The Mexican's contract with Racing Point was cut short in favor of Sebastian Vettel, and Checo is now on the hunt for an F1 seat.
But is Checo that desperate to stay in F1? Would he readily move to a team that will most likely round up the tail of the grid?
The next experienced option is Nico Hulkenberg. The German had, in fact, come close to agreeing on a deal with Haas at the start of the season. But that plan fell through due to contract issues.
Moreover, Nico seems more likely to sign for Alfa Romeo instead.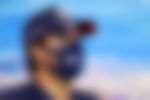 Then we have the wildcard entries- the Formula 2 drivers. Namely, Mick Schumacher (161 points this season), Callum Ilott (153 points), and Robert Shwartzman (140 points).
The trio is currently a part of the Ferrari development program and has been brilliant over the course of the F2 season. Haas, being a customer team to Ferrari, could capitalize on that relationship by picking one of these raw gems.
But before we go any further, we'll rule out Mick, who, like Hulkenberg, is being touted to sign for Alfa Romeo. Between Ilott and Shwartzman, the latter is rumored to be the more likely choice.
However, with 6 races yet to go, Ilott could make Haas change their minds. Especially if he wins the championship, which is quite possible considering he sits in 2nd place only 8 points behind table leader Schumacher.
ADVERTISEMENT
Article continues below this ad
If Mick does end up at Alfa Romeo, Antonio Giovinazzi's name could pop up into the conversation. But he wouldn't really be an upgrade to their current drivers.
Final Prediction
In the end, if Haas get their way, they could field a potential lineup of Perez alongside Shwartzman. Convincing Perez will be key, and with no other better options available, Perez may as well choose to bide his time at Haas for the moment.
ADVERTISEMENT
Article continues below this ad
If they get him, they'll inherit a good mix of experience(in Perez) and raw talent (in Schwartzman) for their 2021 lineup.