Preity Zinta: IPL doesn't need me anymore
Published 04/16/2015, 9:55 AM EDT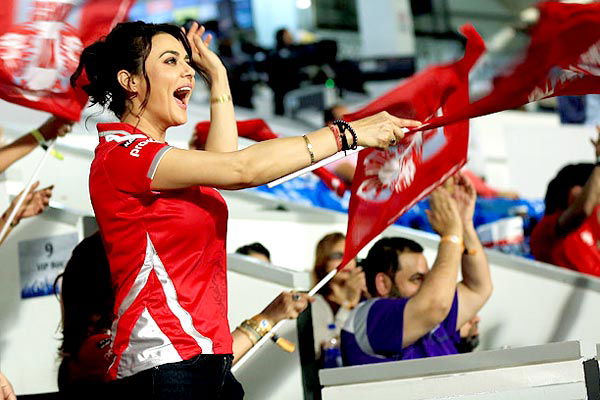 ---
---
She prides herself in doing one film at a time and surviving in the Bollywood arena, but Preity Zinta's subsequent involvement in the Indian Premier League (IPL) in 2008 affected her movie presence.
ADVERTISEMENT
Article continues below this ad
A co-owner of IPL franchise Kings XI Punjab, Preity, quoted that she wanted to keep her focus on cricket back in 2008.
"I wanted to focus on cricket that time. Acting is not something that you can just do. When you go and start performing, you put yourself in a safety deposit box and you become somebody else. A lot of me was required in cricket because I was starting a new business. I went through the whole process on my own and I didn't think it was possible for me to do all that and become somebody else. Something was going to suffer and after all these years in the industry, I didn't want to end up doing films where either production suffered or I as an actor suffered. I was quite happy to take on cricket and do that." she said.
ADVERTISEMENT
Article continues below this ad
Now that it's been been eight years of IPL, she feels "IPL doesn't need me anymore".
"Now I just have to come and watch the game. The business is doing well, the team is doing well. Things have fallen into place. I've come back with a fresh perspective and I'm in a different space. I never thought that I would be so excited about judging a dance reality show," she said.
Lots of fans would be disappointed by this news as she was definitely one of the most enthusiastic franchise owners in the competition.