Premier League: Clubs that broke their transfer records
Published 09/05/2016, 5:36 AM EDT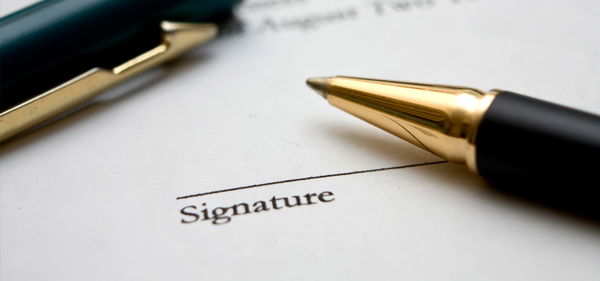 As another summer transfer window closes down, all eyes now shift to the testing phases of the Leagues. The clubs, their managers and their fans now know their squad and will have their plans drawn and implemented. We take a look back at yet another interesting summer transfer window for the Premier League sides where there has certainly not been any shortage of excitement and headlines.
ADVERTISEMENT
Article continues below this ad
This record breaking summer transfer window saw the Premier League sides combining to spend more than £1 billion with more than £150m spent on deadline day itself. The Premier League clubs have attracted some big names and some interesting transfers along with the arrival of some of the biggest names in the managerial role. A transfer window that made new groundbreaking headlines through its course saw clubs splash out the money to capture the ones that they badly needed. The transfer window had another interesting fact as 13 of the Premier League clubs went on to break their own transfer record in acquiring new stars for their sides.
EssentiallySports looks at the clubs that broke their transfer records in this recently concluded summer transfer window and their record breaking signings.
ADVERTISEMENT
Article continues below this ad
Club: Burnley
Signed from: Derby County
Price: £ 10.5m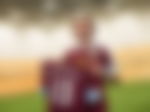 The Republic of Ireland had a decent Uefa Euro competition where they managed to earn praises for their solid display. One name that caught the eye for the Irish team during the tournament was that of Jeff Hendrick. And Burnley was quick to pounce on the midfielder.
Having played more than 200 games for Derby County, Hendrick has earned praises for his composure and technique in the midfield. And Burnley were determined to capture the Irishman breaking their club transfer record in acquiring him.
Though not known to be a constant goal-scorer, the presence of Hendrick could well add more balance and stability to the Burnley side who look to put in a strong fight to keep hold of their Premier League stats. Hendrick has made 214 appearances for Derby and has found the net 22 times for the club. Having come through their academy levels, this step up to the Premier League would be a challenge that he might be relishing upon.
Club: Hull City
Signed from: Tottenham Hotspurs
Price: £12.5m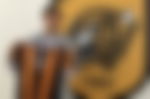 Spurs were very much among the thick of things in the transfer market, especially towards the end of the window. Spurs allowed Ryan Mason to make a move to Hull City which eventually was the Tigers' club record signing. The £13m pricetag of Ryan Mason overtook the amount that the Tigers paid to land the Uruguayan Abel Hernandez.
Mason was fighting to earn a place in Pochettino's Spurs side and eventually decided to make a move to get more playing time. Mason has made a total of about 70 appearences for Spurs before completing the move to the Tigers. Though not known to be a goal scoting midfielder, Mason's composure in the heart of the midfield were useful for Spurs to hold things together on most times.
Mike Phelan would be hoping that Mason could improve the already promising start Tigers have made to the Premier League this season.
Club: West Bromwich Albion
Signed from: Tottenham Hotspurs
Price: £13m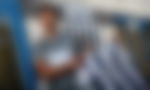 We have another Spurs player on the move. This time, its the Belgian Nacer Chadli becoming the club record transfer for West Brom side. The midfielder made 119 appearances for Spurs and has 25 goals to show for.
West Brom has had a decent start to the season and would be hoping to improve upon what they have already displayed. The versatile midfielder who has played at the centre of midfield and further forward in the No. 10 role has also made his appearance in the wings for his side. Westbrom would be hoping to benefit from the versatility Chadli offers.
Club: Watford
Signed from: Juventus
Price: £13m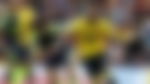 Watford has had a very active transfer window, this time, out. Walter Mazzarri had clear plans about strengthening his squad and their activities in the transfer window certainly gives their fans hope.
Watford broke their club transfer record twice in the same transfer window. First it was Isaac Success, and then came the exciting Argentine Roberto Pereyra. The deal caught a few by surprise as they managed to pull off a transfer from Juventus. But the winger who was struggling to get a constant place in the Turin side took the offer from Watford.
Pereyra made a total of 69 appearances for Juventus and has scored 6 goals. The Argentine has given renewed hope to the Watford fans as he showed glimpses of his abilities when he caught the eye and eventually found the back of the net against Arsenal in his very first appearance for Watford.
Club: Sunderland
Signed from: FC Lorient
Price: £13.6m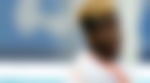 Somewhat an unknown quantity, many were surprised when Sunderland decided to break their club transfer record on a 22 year old from Lorient. And according to the Sunderland boss David Moyes, Sunderland has signed a player who can emulate what the likes of N'Golo Kante did for Leicester.
Sunderland were believed to be pursuing the Gabonese international for quite sometime but were told that he would not be moving. But Sunderland decided to make N'Dong their record signing and the Lorient officials had to say that the offer was too high to refuse.
Sunderland fans would be hoping that their record signing can impress on the field and could improve the side to a considerable level.
N'Dong has played 48 times for Lorient and has made 18 appearances for his Gabon national side.
Club: AFC Bournemouth
Signed from: Liverpool FC
Price: £15m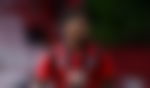 The Premier League followers would have heard about this exciting young talent already. Ibe was considered as a future star for he Liverpool side. But the 20-year-old winger's pusuit of more playing time meant that he was available for a move away from the Merseyside outfit.
Ibe joined Liverpool from Wycombe Wanderers and made 58 appearences for Liverpool. Ibe was Bournemouth's fifth signing of the season.
Considered as the next big star for Liverpool, Ibe certainly has enough talent and abilities to make a huge name for himself in the country. And he would be hoping that more playing time at Bournemouth could allow him to display the skills that he certainly has got.
Club: Swansea
Signed from: Atletico Madrid
Price: £15.5m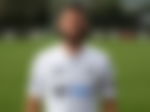 Swansea City were also not shy of splashing the cash in  the transfer window as the made the Spanish striker Borja Baston as their club record signing.
Borja's transfer eclipsed the earlier record set when they landed Wilfried Bony.
The 24-year-old striker was on loan at Eibar last season from Atletico Madrid. He scored 18 times in the La Liga for Eibar last season and this prompted Swansea City to land the Spaniard. The striker mentions that there will be pressure on him about the price-tag but believes it will be good pressure.
Borja is the Welsh club's fifth signing of the season and the Swansea supporters might be hoping for him to give them the goals as the likes of Gomis and Ayew have left the club this season.
Club: Southampton
Signed from: LOSC Lille
Price: £16m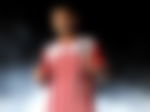 Keeping hold of their star players is again proving to be a problem for Southampton as this window saw the departure of Sadio Mane to Liverpool. But they have brought in a very exciting Moroccan as their club record signing in this window.
Sofiane Boufal is a very highly rated attacking midfielder signed from Lille. The 22-year-old signed for Lille in January 2015 and was an instant hit among the fans. He scored 12 goals in 35 appearences the following season and this caught the eye of many big clubs across Europe. Boufal had 15 goals in 53 games all-together for Lille before deciding to move to the Premier League with Southampton.
Southampton and the whole of Premier League will be looking forward to seeing this exciting young talent and we will have to wait and see if he can live up to the record transfer fee that Southampton has paid for him.
Club: West Ham United
Signed from: Swansea City
Price:£20m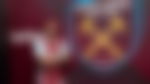 Andre Ayew had impressed the Premier League world with his exploits for Swansea City last time out. And these performances were enough to attract West Ham United who decided to make Ayew their club record signing.
The Ghana striker finished last season as the Swans top scorer with 12 goals and would be hoping to back that up with an impressive season for the Hammers.
However, all didn't go according to plan as Ayew didn't finish his first half during his debut for West Ham. The striker limped off after a thigh injury and is sidelined for West Ham.
The Londoners would be hoping to see Ayew back on the field as soon as possible and would be hoping to further strengthen the side that impressed many during last season.
Club: Crystal Palace
Signed from: Liverpool FC
Price: £27m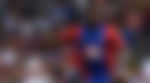 Christian Benteke burst onto the Premier League scene with his goal scoring heroics for Aston Villa. Benteke with his impressive physical abilities and eye for goal managed to pile up 42 goals in 89 games for Aston Villa. And these exploits made him an instant hit in the Premier League and attracted offers from across the nation.
Liverpool was quick to pounce on the opportunity to sign the Belgian striker as they activated the release clause of £32.5 making him their second highest signing. But Benteke struggled to re-create the goal scoring performances he had displayed for the Villains and eventually was fighting for playing time under Jurgen Klopp.
The striker has eventually made a move away from the Merseyside as Crystal Palace met the asking price of Benteke. The £27m move made him Crystal palace's record transfer. Crystal Palace and Benteke himself would be hoping to put his time at Liverpool behind him and re-create the deadly scoring streak he had at Aston Villa.
Club: Leicester City
Signed from: Sporting Lisbon
Price: £29m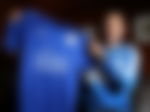 After an extra-ordinary season to say the least last time out. Leicester City had a different transfer window ahead of themselves. While all eyes were on the exit doors as many doubted if the Foxes would be able to hold onto their big stars, Claudio Ranieri has quietly moved on and added few very interesting players to his roster.
The more recent one is the club record signing Islam Slimani from Sporting Lisbon. Slimani's team-mate for the Algerian national side and a Leicester City hero Riyadh Mahrez has already given high hopes for the attacker.
Slimani was not a regular starter for Lisbon side but went on improving as each season went on. Slimani's last season's records are very impressive indeed scoring 27 goals in 33 games and notching up 6 assists along the way.
These numbers should give lots of hope to the Foxes who are looking to provide support to Mahrez and Vardy who scored 41 of Leicester's 68 goals last season.
Club: Tottenham Hotspurs
Signed from: Newcastle United
Price: £30m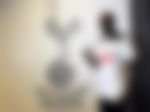 Some late drama has provided this entry into our list. Moussa Sissoko had a decent Euro Championship and attracted interest from many sides. Everton looked favourites to pull off a late deadline day deal. But Tottenham came in with a very late twist and eventually ended up signing the French midfielder.
In what is believed to be a £30m move, Sissoko's deal has become the highest transfer for  the Spurs. It will be interesting to see how Pochettino uses Sissoko with the likes of Dier, Wanyama, Dembele at his disposal.
Sissoko spent 4 seasons at Newcastle and has made 133 appearances for the Toon army, scoring 12 goals.
Spurs fans would be hoping that this deadline day signing could strengthen the depth of their squad with a competitive season in Europe also in store for the London club.
Club: Manchester United FC
Signed from: Juventus
Price: £93.2m
ADVERTISEMENT
Article continues below this ad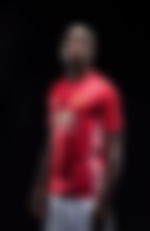 By far, the biggest headline of the summer transfer window, Paul Labile Pogba's dramatic return to Manchester United has been nothing short of exciting. United had a very strong transfer window bringing in Zlatan, Mkhitaryan and Bailly before capping it off with the signing of Paul Pogba.
ADVERTISEMENT
Article continues below this ad
United let Pogba leave for Juventus on a free transfer in 2012. Having impressed with his performances, Pogba has earned the title of one of the most exciting and talented young midfielders in world of football. And this growth of profile saw United bring him back with a world record transfer. In what is believed to be one of the biggest return to a club, Pogba looks all set to seal a permanent place at a club he decided to leave to get more playing time.
In his 4 seasons at Juventus, Pogba has racked up 178 appearances and has scored 34 goals for the Italian giants. And after few disappointing seasons, United would be hoping to make a big statement with the arrival of Jose Mourinho and his new signings.