Premier League : How It Might Turn Out!
Published 01/27/2015, 12:20 PM EST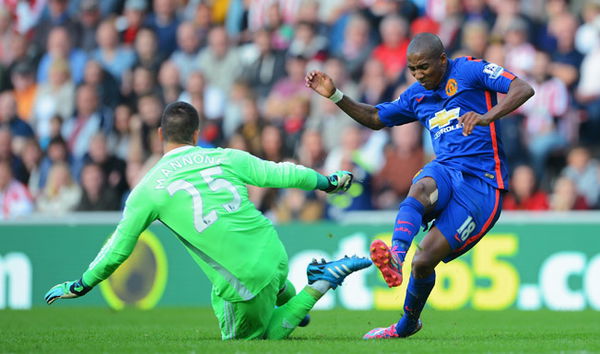 ---
---
We all watch and enjoy Premier League action week in and week out. More than the rush of knowing whether our favorite team wins or not, how many goals or assists or possibly saves our favorite player makes; the most important thing for a spectator, a fan, is to know how his team fares and stands on the final day of the season.
ADVERTISEMENT
Article continues below this ad
So, i took the liberty to predict every single detail, based entirely on speculation, about where the teams would stand at the end of the season, how the players will fare, which manager would turn out to be the best and worst and which teams would get relegated.
Not : All the predictions are based on the current standings of the teams, form and potential of the player,and by no means does reflect my liking for a particular player or team. The predictions are totally unbiased and speculative in nature.
ADVERTISEMENT
Article continues below this ad
Final League Standings
Many people are expecting one team to win and they seem to be cruising away to win the Premier League comfortably. Many teams are battling for a top 4 position and a subsequent Champions League berth, also about 7 teams are fighting it out to fill up the remaining place for a Europa League berth. So here is how the table might turn out on the final day of the season:
1. Chelsea
2. Manchester City
3. Manchester United
4. Arsenal
5. Southampton
6. Tottenham
7.  Liverpool
8. West Ham
9. Newcastle United
10. Swansea City
11. Everton
12. Stoke City
13. West Brom
14. Crystal Palace
15. Sunderland
16. Aston Villa
17. Burnley
18. Queens Park Rangers
19. Hull City
20. Leicester City
Hull and Leicester are seriously in jeopardy and their relegation seems imminent.As far as QPR and Burnley are concerned, the battle to stay in the Premier League might stretch on till the final day.
Top Scorers
Of the 5 to 6 players who are showing absolute poaching abilities in front of goal right now, few of them will be missing out on the action due to the ongoing African Cup Of Nations and hence might slip down the rankings. Hence just 3 players are included who are certain to be there till the last day and might be up and running for the Golden Boot.
1. Diego Costa – 25 – 30 Goals
2. Alexis Sanchez – 20 – 25 Goals
3. Sergio Aguero – 20 – 25 Goals
Sergio Aguero was looking like he was running away with the Top Scorer honor but an injury kept him on the sidelines for quite some time and recuperating from it would take some time. Alexis Sanchez is on track to scoring 20+ Goals this season but with the likes of Walcott back, Cazorla in a rich vein of form and Welbeck expected to return his goal scoring streak might see a slight slump. As far as the top scorer is concerned, Diego Costa is in a blistering run and looks like, right now is, scoring for fun and with Hazard and Fabregas providing him with those crucial passes he might as well cross the coveted 30 Goal mark.
Top Assist Maker
ADVERTISEMENT
Article continues below this ad
As easy it is to predict goal scorer by looking at the current forms, predicting 'players' for top assist makers is just as difficult. The game now evolving every day and with every player on the pitch capable of scoring goals and providing them, the best thing to do would be to predict 'the top assist maker' rather than 'the top assist makers'. And quite clearly Cesc Fabregas is the player who would receive that honor this time round. With 22 games into the season, Fabregas has already provided 15 assists out of 51 goals Chelsea have scored in the league. That's about a tad bit more than 1/3rd of all the goals, which by any standards, is just phenomenal.
Best Manager
If the table does end up looking like the one predicted above then surely, Burnley manager, Sean Dyche would receive that honor. He has been instrumental in Burnley's success last season when they got promoted to the Premier League though this season has been a little harsh on the newly promoted team. But Sean has made sure that the morale of the team is high which is quite visible in the way the team has been sporadically performing well. Drawing matches against the big clubs like Liverpool and Manchester City, on their turf, is quite an achievement and a win against Southampton clearly suggests that Burnley is not a pushover small league team and that they deserve to stay in the Premier League. Other managers like Ronald Koeman and Sam Allardyce have been absolutely fantastic in the way they have managed the players and help their team perform the way they have.
ADVERTISEMENT
Article continues below this ad
edited by Bhavna Rachuri