Premier League Player Kamara Arrested for Alleged Violence
Published 01/24/2019, 2:07 AM EST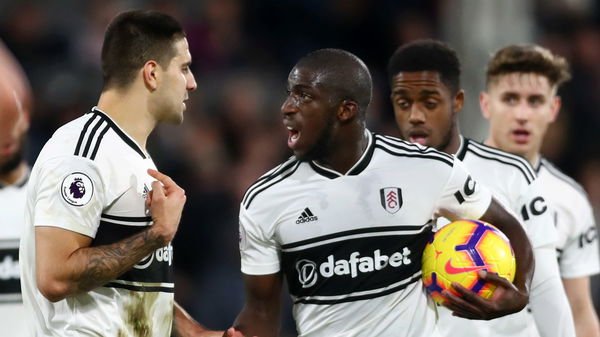 Fulham striker Aboubakar Kamara has been arrested after getting into a physical  altercation with personnel from the club
ADVERTISEMENT
Article continues below this ad
Aboubakar Kamara just can't seem to get out of Fulham's and manager Claudio Ranieri's bad books. The striker was arrested on Monday evening from Fulham's training ground, Motsur Park, in  suspicion of 'Actual Bodily Harm', which means an intentional act to assault another person, which could result in prison of upto 5 years or fine.
According to a statement by the local police, "He was taken into custody at a south London police station and subsequently released under investigation." The club were quick to thank the police for their quick response to arrest the player. The club also released a statement stating that the 'subject' has been banned indefinitely from the club training ground and other club activities. Following the incident on Monday, Kamara has been expelled from first team football by manager Claudio Ranieri, who deems the player as a 'disruptive influence' on the team.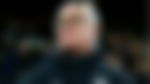 The news comes at the wake of Kamara's fight with fellow striker Aleksander Mitrovic during a Yoga session while training where the players were pulled away from each other. Kamara also had a mid-match row in a narrow 1-0 win over Huddersfield where he vied for the ball from Fulham top scorer Mitrovic to take a penalty, despite the match being goalless at the 82nd minute. Kamara's antics on the ground were not helped by the fact that he missed the penalty with Huddersfield keeper, Jonas Loss, saving the spot kick. It was Mitrovic's  8th goal of the season in the end moments of the game to earn the relegation threatened team a much needed 3 points. After the match, Ranieri said he wanted to 'kill' the player for disobeying his orders and fighting against his teammates.
The club are trying to move before the end of the transfer window and sell the player who has interest from Turkey. According to reports, Turkish club Yeni Malatyaspor are close to agreeing a deal with the player who is due his medical at the club on Wednesday.