President Suggests Why Nintendo Did Not Announce Switch Pro at E3 2021
Published 06/19/2021, 12:59 PM EDT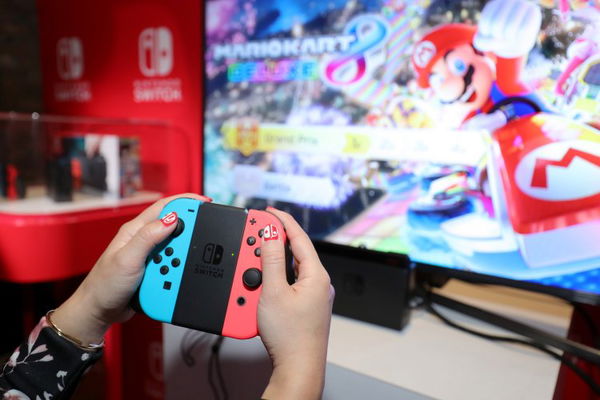 ---
---
Fans had a lot of hope regarding reveals and announcements during the recently concluded E3 2021. From companies like Xbox and Bethesda to developers like Ubisoft, fans received a lot of news, and were quite happy about it. But, they also received disappointment during the exclusive E3 2021 Nintendo Direct event. Many of them expected to hear news regarding their favorite titles and console. But the Japanese developers offered little to no details about their existing games.
ADVERTISEMENT
Article continues below this ad
Along with that, they also revealed nothing about the rumored Nintendo Switch Pro. A lot of rumors surrounding this upgrade to the original 2017 console talked about its many specifications and details. But they never materialized during the company's Direct event. Fans still don't have any official news from the developers about it, and the head of Nintendo vaguely responded to all the doubts posted by players around the world regarding the rumored Switch Pro console.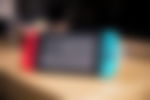 ADVERTISEMENT
Article continues below this ad
Nintendo President gives vague reasoning behind the Switch Pro's no-show at E3 2021
During an interview with the Washington Post, Nintendo President, Doug Bowser, talked about advancing the technology involving its consoles. When asked about the company's attempts at a hardware upgrade, Bowser talked about their ideology behind releasing new products.
"It's how specifically can technology enhance a gameplay experience. And then where do you apply that technology? Do you want to apply it on current existing hardware or platforms, or do you want to wait for the next platform? And then what's the right gameplay experience with that? There's a host of factors that goes into it, and it's something we're always looking at."
It seems like Nintendo is waiting for the right time to showcase their products to the gaming world. A new Switch console could be a breakthrough for the Japanese developers because of its various features. It's quite understandable why they wouldn't showcase it during E3 2021 with a tease or a trailer. This was because most of the announcements during the exclusive Direct revolved around software and Switch titles. This included games like Super Smash Bros. Ultimate, Zelda: Breath of the Wild sequel, and many more.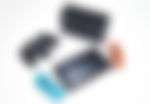 The Switch continues to grow as it heads into its fifth year
ADVERTISEMENT
Article continues below this ad
Other than that, Bowser also talked about the company's massive success in the Nintendo Switch. The console released in 2017, and ever since then fans have loved the experience that it provides. Additionally, it also has one of the best library of games from titles like Animal Crossing New Horizons and many others.
"As we enter into our fifth year, Nintendo Switch really is redefining what a console life cycle can look like, and the vibrancy of that overall life cycle with a strong cadence of content."
It makes sense why Nintendo wouldn't rush the release of the Switch Pro because of the success of the original console. Fans are still in the dark regarding the release window of this hardware upgrade from the Japanese company. But it's very likely that they wouldn't have to wait that long for it, and they should receive official news about it soon.
ADVERTISEMENT
Article continues below this ad
WATCH THIS STORY- Video Game Franchises Returning on PS5, Xbox Series X, and Nintendo Switch