Prestigious Hollywood Studio Is Taking Inspiration From Fortnite and Call of Duty to Venture Into Gaming
Published 09/02/2021, 8:04 AM EDT
---
---
Gaming has changed the way people perceive media in the 21st century. Video game franchises like Call of Duty, Halo, and many more provide hours of entertainment that players can enjoy at their own leisure. While movies, TV shows and other forms of media have a fixed runtime, gaming allows for unlimited fun, and that, players will never be bored with.
ADVERTISEMENT
Article continues below this ad
Fans may have seen video game storylines receive new adaptations with TV shows and movies. From the upcoming Uncharted and Last of Us movies to the Halo TV series, players can explore these worlds in a new way. However, for Hollywood Studios Metro-Goldwyn-Mayer, it seems like they want to take the opposite route with their IPs.
ADVERTISEMENT
Article continues below this ad
MGM working on capturing audiences like the way Fortnite and Call of Duty does
During a recent chat with gamesindustry.biz, MGM Executive vice-president Robert Marick and Director of Interactive Business Development Matthew Suser talked about their plans for branching into gaming. The duo mentioned that the company has plans to venture into a booming industry with its many beloved franchises. They stated that this will help them elevate these IPs among new audiences, including Gen Z and millennials.
"Gen Z and millennials are looking at gaming opportunities to understand properties more than they do with TV or film."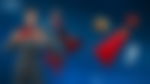 Other than that, Suser stated that they want to capture audiences the way Call of Duty and Fortnite has done for years. The company wants fans to enjoy characters like Bond, The Addams Family, and many more in a unique way. He later noted that they will make sure that they find the right opportunities for these characters. So, fans shouldn't really expect to see every major MGM character drop into the Island on Fortnite soon.
"Accessing an audience like what Fortnite or Call of Duty has established is an imperative for us. We want fans of those games to enjoy our IP and our characters that are beloved."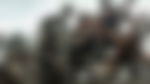 ADVERTISEMENT
Article continues below this ad
MGM excited with IO Interactive's upcoming Bond title
One of the company's most exciting ventures with gaming has to be the new James Bond game developed by IO Interactive. Currently, fans know little about this game, which has a working title called Project 007. In it, fans will receive the first major origin story of one of the world's most famous Secret Agents. Suser explained how IO Interactive was the perfect choice for the IP, and the company believes that the developers have what it takes to create the perfect stealth game with this character.
"It's a match made in heaven, IO Interactive and James Bond, and we're working on something we think is going to be very special for fans."
ADVERTISEMENT
Article continues below this ad
In the end, it seems like MGM has set aside some of their chips for the future. Following its recent $8.4 billion acquisition by Amazon, it seems like the company has huge plans for its IPs. It remains to be seen how they will perform. But, fans can't wait to see what the company has in store for them.
WATCH THIS STORY- Call of Duty: Warzone vs Fortnite: Which Is the Better Battle Royale Game?
Trending Stories