PREVIEW – Juve, Napoli gather momentum as Serie A enters second half
Published 01/14/2016, 1:25 PM EST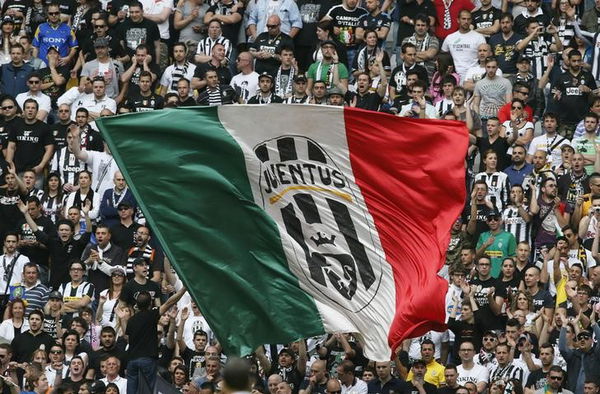 MILAN (Reuters) – Napoli, spearheaded by free-scoring Gonzalo Higuain, and Juventus are gathering momentum while Inter Milan and Fiorentina appear to be faltering as they enter the second half of an intriguing Serie A title race.
ADVERTISEMENT
Article continues below this ad
AS Roma, meanwhile, have gambled on a change of coach to pull their campaign out of a mid-season slump.
The first half of the championship ended on Sunday with seven points separating leaders Napoli (41 points) from fifth-placed Roma and Juventus and Inter Milan (39 points each) and Fiorentina (38) sandwiched in between.
ADVERTISEMENT
Article continues below this ad
Inter, Roma, Fiorentina and Napoli have all held the lead so far but Napoli, who host Sassuolo on Saturday (1945), and Juventus are the teams in form.
After failing to win their first three games of the season, Napoli have won 11 out of their last 14 and are top scorers with 38 goals, 18 of them scored by prolific Argentine forward Higuain.
A 5-1 win at Frosinone on Sunday gave them the symbolic title of "winter champions", for the team which leads at the halfway mark, although that failed to impress coach Maurizio Sarri.
"Nobody has ever won a marathon after 20 kilometres," he said. "I don't attach any importance to this at all.
It's just a statistic and nothing else. There are teams that can count on more certainty than us."
Juventus also failed to win their first three games but have won their last nine and are firm favourites to extend their run when they visit struggling Udinese on Sunday (1400 GMT).
Paulo Dybala, the Argentina striker signed in the close season to replace his compatriot Carlos Tevez, is now fulfilling the potential who prompted Juventus to pay Palermo an estimated 32 million euros for him.
"In the last three months, we have refound this great hunger which is what has united this Juventus in the last few years," said defender Leonardo Bonucci, who described the 1-0 defeat to Sassuolo on Oct. 28 as the turning point.
"That was the spark that made us understand we have to give something more," he said.
ADVERTISEMENT
Article continues below this ad
Roberto Mancini's Inter Milan, who thrive when they can play on the counterattack, have lost their last two games, struggling against opponents who have forced them to take the initiative.
Fiorentina have started to look as if they are not quite strong enough to stay among the title contenders, especially with a squad that lacks strength-in-depth.
It remains to be seen whether the appointment of Luciano Spalletti, to replace the sacked Rudi Garcia, can spark a Roma revival.
ADVERTISEMENT
Article continues below this ad
"When you're a few points behind, as we are at the moment, it depends on our rivals too," he said. ""We're in the situation we're in and we need to earn back the respect of those who watch us."
(Writing by Brian Homewood in Zurich; editing by Justin Palmer)