Prithvi Shaw Ban: Did BCCI Dwarf the Issue?
Published 08/10/2019, 3:01 AM EDT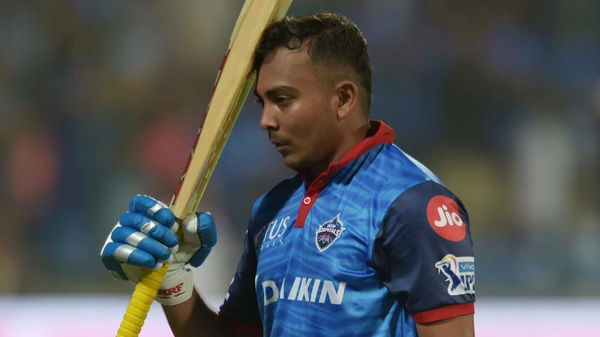 ---
---
In the latest of revelations in the Prithvi Shaw ban case, Mumbai coach Vinayak Samant and physiotherapist Deep Tomar, who were with cricketer Shaw during the time for which he was banned, said that Shaw did not complain about having cough or cold at that time.
ADVERTISEMENT
Article continues below this ad
Prithvi Shaw was recently banned by BCCI for consuming an illegal substance present in cough syrup, which was accepted by Shaw. But a latest discovery from Times of India (TOI) suggest that the issue might be bigger than just cough syrup.
Samant and Tomal told TOI, "He had slight fever. But there were no symptoms of cough or cold. Neither did he approach us with any complaints, nor did he ask for remedy. We were available at all times."
ADVERTISEMENT
Article continues below this ad
"I noticed he had some cold. But he did not come and tell me anything," Mumbai team manager Ganesh Iyer stated.
This leaves a big question of whether there was any manipulation by BCCI to hide anything that Shaw had done, because BCCI's report read that Shaw was suffering from cough and cold during the tour.
"Having traveled to Indore (for Mushtaq Ali matches), Shaw began common cough and cold," the BCCI statement read while issuing the ban on Shaw.
What makes it more mysterious is the BCCI reports also suggested that the 19 year old consulted his father for taking the medicine.
"He consulted his father, who suggested he visit a pharmacy to obtain a remedy for his symptoms. Shaw visited a local pharmacy close to the hotel in Indore, where a pharmacist recommended to him an over-the-counter syrup that he said would provide immediate relief," the report read.
ADVERTISEMENT
Article continues below this ad
But according TOI, sources close to Shaw informed that he is not very close to his father and has been living with a guardian for the past 10 years.
If that is the case, would Prithvi Shaw have gone to his father ahead of his team doctor, manager or guardian?
Tomar also said that Shaw never informed that him about having cough or cold.
ADVERTISEMENT
Article continues below this ad
"Prithvi came to me once saying he's not feeling well and I asked him to rest. But at no point did he say he has cough or cold," Tomar told TOI.
All this raises a doubt on BCCI's handling the issue. Did BCCI hide anything? Did the image of Prithvi Shaw save him? A lot of questions have begun to be asked since the extra ordinary revelation by TOI.