Prithvi Shaw Reacts to BCCI Suspension for Doping Violation
Published 07/31/2019, 4:06 AM EDT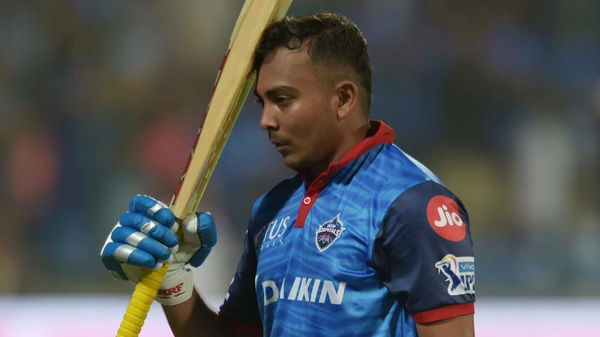 ---
---
Teenage prodigy, Prithvi Shaw reacts after being suspended from playing cricket . He was punished for consuming a prohibited substance which was present in a cough syrup that he had apparently taken some time ago. The Board of Control for Cricket in India (BCCI), for doping violation, suspended him for eight months
ADVERTISEMENT
Article continues below this ad
He said that he accepted his fate though it had left him shaken up.
"I accept my fate with all sincerity. While I am still nursing an injury which I had suffered during my last tournament, this news has really shaken me," Shaw wrote in a tweet.
ADVERTISEMENT
Article continues below this ad
Shaw, who was the Under-19 World Cup winning captain, said that, out of "eagerness to play", he had taken the medicine without following the protocol.
"Out of eagerness to play, I didn't follow the protocol of being careful in consuming a basic over the counter cough syrup," he said.
Prithvi Shaw, 19, also wrote that this incident might motivate other athletes to be more careful while taking a medicine of any kind.
ADVERTISEMENT
Article continues below this ad
"I have to take this in my stride and hope it inspires others in our sports fraternity too in India that we as athletes need to be extremely careful in taking any medicine for the smallest of medical ailments even if the medicine is available over the counter & we need to always follow the protocol," he further wrote.
ADVERTISEMENT
Article continues below this ad
BCCI had earlier in a statement said, "Shaw had provided a urine sample as part of the BCCI's anti-doping testing program during the Syed Mushtaq Ali Trophy match on February 22, 2019 in Indore. His sample was subsequently tested and found to contain Terbutaline. Terbutaline, a specified substance, is prohibited both In & Out of Competition in the WADA Prohibited List of Substances.
"On July 16th 2019, Shaw was charged with the commission of an Anti-Doping Rule Violation (ADRV) under the BCCI Anti-Doping Rules (ADR) Article 2.1 and provisionally suspended pending determination of the charge. Shaw responded to the charge by admitting the ADRV but asserting that it was inadvertent, being caused by his ingestion of the over the counter cough syrup he had taken for his cough," the statement added.