Pro-Kabaddi League 2014
Published 08/11/2014, 5:39 AM EDT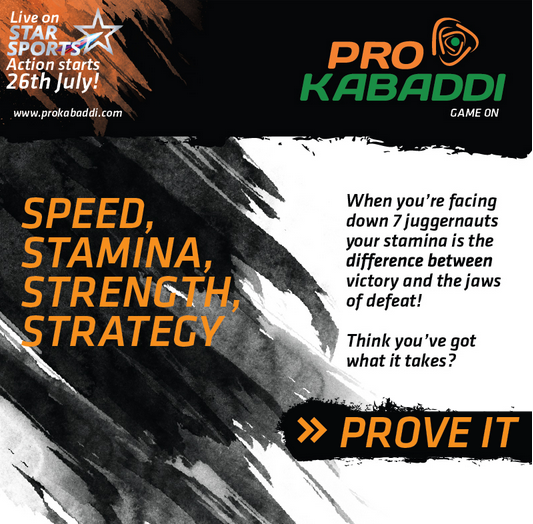 ---
---
For the first time ever in the history of our nation, a large scale platform has been given to the youth from all over the country( ironically, not from Punjab and Haryana)so that they come forward and show there flair in a hardline sport like this. The Pro-Kabaddi league definitely is a new step for this sport in our country.
ADVERTISEMENT
Article continues below this ad
The participating teams are Bengal Warriors( West Bengal), Bengaluru Bulls (Karnataka), Dabangg Delhi (New Delhi), Jaipur Pink Panthers( Rajasthan ), Patna Pirates (Bihar), Puneri Paltan (Maharashtra) , Telugu Titans (Telangana) , U Mumbai (Mumbai, Maharashtra ).
The tournament started on the 26 of July, and a lot of matches have been played since, with a schedule of 2 matches a day. The inaugural match was played between U Mumba and the Pink Panthers in which the former won with a score of 45-31 with 28 raid points, 12 tackles, 4 all outs lagging behind only in the extra points as they got only 1. The 2 match was played between Dabangg Delhi and Bengaluru Bulls. Bangalore won with a total of 47 as to Delhi's 28 with 22 raid points and 6 all outs. This marked the first day of the tournament as a huge success. Catching up on the recent ones, the two matches played on 9 August. The 8 pm match was between Telugu Tigers and Jaipur Pink Panthers, the Pink panthers won 49-29 with 28 raid points and 6 all outs. With humungous totals like these, it is evident that some players are outshining far more than the others in their teams.
ADVERTISEMENT
Article continues below this ad
In the raider's section, Anup Kumar of U Mumbai is on the top with 66 raid points to his credit followed by Surjeet Narwal of Dabangg Delhi with a close 63. Speaking of the defender's, extra ordinary feats have been put up by many players, leading the lot is Surender Nada with 22 pts, Jasmer Singh holds the 2 place with 19 points. Benefiting from players like these, their teams are also leading in grand tally up to now as U Mumba has been holding the first position consistently for some time now, with 6 wins out of the 8 played accomplishing 36 points, leading behind is Patna Pirates with a distant 22, Pink Panthers are at 3 as of now with 20 points. The 4th position is tied for by Bengaluru Bulls and Dabangg Delhi with 16 points, still the Bulls have a better chance as they still have 3 more matches to go since they have played only 5 whereas Delhi has played 8.
For today's update, the match was played between Jaipur Pink Panther's and Bengal Warriors. Jaipur won as they scored 39 points as compared to Bengal's far-off 23 with 14 raid points and 4 all outs. For the 2 match of the day, Patna vs Bengaluru, Bengaluru won with a close 37-35, with 22 raid points and 4 all outs.
The next match will be played on 12 August, Tuesday between Pune and Vizag , following which it will be one match a day.