Problem positions for Top Premier League teams
Published 07/31/2015, 2:51 PM EDT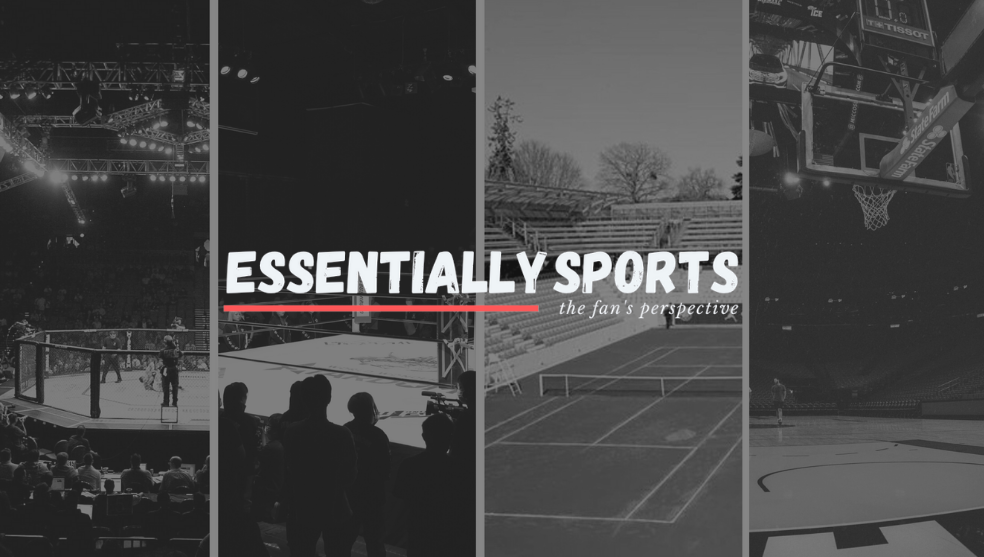 The countdown has already begun for the start of yet another season of Barclays English Premier League. And with transfer season entering into the last month, it is high time that the managers look into the weak links and loopholes of their respective teams and strengthen their squad. Every manager looks to improve and upgrade its squad from it's previous season and with 4 rounds of Premier League action rounding off before the transfer deadline day, all the managers will also have four games to see how their new signings fit in and any other positions that need to be looked into and improved. It is both, a distraction and an opportunity to fill the gaps that some competitive football might have exposed.
ADVERTISEMENT
Article continues below this ad
For a manager with designs on a title challenge or reaching the Champions League, the ideal scenario is to have a squad fully in place, settled and ready. However, no manager ever assembles a truly perfect squad. A team may be only as strong as its weakest link. What are the problem positions for the Premier League's top clubs, and what prospect is there of them plugging such gaps?
ADVERTISEMENT
Article continues below this ad
Chelsea- Problem position- Central Midfield
Jose Mourinho has been in the spotlight recently and it's not because of his tactical and managerial nous. However, nobody can argue that the Portugese is the most prolific and shrewdest of all.
Mourinho has admitted his interest in a left-back to replace Filipe Luis and is cranking up the heat to sign John Stones from Everton, but last season's problem area is still yet to be addressed.
Chelsea's post-Christmas withdrawal into their shell last season paid dividends: it delivered the title with comfort, after all, but was necessary to cover a tangible vulnerability in the centre.
Nemanja Matic looked tired and exhausted. Given the hectic schedule, competition and physical nature of the game, it is always difficult for a new player to settle in the League during his first year (although it's not his first year but with only 2 appearances in 2 years in between 09-11, the second coming can practically be called his debut season).
The consequence of such exhaustion was observed by everyone. With Matic not performing  well, Chelsea's lack of depth to cover that holding midfielder role glared right in Mourinho's face. Had it been the 2013-14 season, Mourinho and Chelsea would have been punished by the fierce competition of the league. Lack of competition and brilliant work in the first half of the season saved Chelsea's face.
Assists king, Cesc Fabregas (he notched 18 of them in 34 Premier League games) is not the most dedicated to a defensive work. Neither Ramires nor John Obi Mikel looked up to the job, either.
To fill that position, several media outlets touted Arda Turan to be the man Jose Mourinho will choose to partner Nemanja Matic. That was until he joined Barcelona (which are banned from making any transfer negotiations). Since then, Chelsea  are yet to make a similar move. Sporting Lisbon's William Carvalho's broken tibia may have closed off one possibility.
But Chelsea is secretive with their transfer movements. So keep watching their space for any surprises.
Manchester City- Problem position- Central Midfield
It was in the central defense that Manchester City lost the race to retain the title. A wholesale clear out was expected but with the controversial signing of Fabian Delph from Aston Villa (who is now injured and out for the rest of the season. Karma?) and a high profile signing of Raheem Sterling, Pelligrini has looked to increase the home-grown talent factor.
Vincent Komapny lost his status of a rock solid defender and looked porous. Pablo Zabaleta's dip in form didn't help either. The humiliating 4-2 loss to the neighbors and rivals, Manchester United epitomized the wrongs in the defense of the Citizens. However, Manuel Pelligrini will most probably trust the same, Kompany- Mangala pair as before while hoping a partnership can be forged.
Arsenal- Problem position- Striker
Olivier Giroud's suitability to be his club's front-line striker is always a topic of hot debate, even though he is a player for whom Arsenal fans have a great deal of affection. Arsenal fans adore him as a fellow Gunner but, as a player, he's failed to live up to the expectations of his Arsenal predecessor, Thierry Henry and Dennis Bergkamp. In fact, Olivier Giroud comes from the same pedigree as that of Henry. Hence, it was disappointing to see him not take Arsenal to the same levels as Henry propelled them, although it's highly unfair for Giroud to be compared to someone as highly rated as Thierry Henry.
Arsenal have been linked with a striker all summer. Last summer's signing, Danny Welbeck, is seemingly viewed as a flank forward instead.
Real Madrid's Karim Benzema is the name most linked, though negotiation of such a kind is a distant dream. Wenger's regular transfer habit is to keep options open until later on, and he has signed just Petr Cech so far. Therefore, the Frenchman still has the time and budget to find his forward.
Manchester United- Problem position- Striker
Since the downfall of Vidic-Ferdinand defensive partnership for Manchester United during the waning years of Sir Alex Ferguson era, the Red Devils have always suffered from mediocre defending. However, with a host of incredible goal scoring talent  up front, it was not a matter of concern as they always had the firepower to outscore the opposition, as evident in Sir Alex Ferguson's last season. Manchester United won the title, thanks to Rooney and Van Persie combining and pushing the Old Trafford outfit to glory, despite conceding 43 goals. They scored 86 goals (twice more  than what they conceded) whole season, failing to score only thrice that season.
That lethality in front of the goal vanished with Sir Alex Ferguson stepping down and Robin van Persie losing his swagger. And it's still a problem for them for two years running now.
With Robin van Persie leaving the Old Trafford outfit for Fenerbache and Louis van Gaal not buying Radamel Falcao at the end of his loan spell, only Rooney and Chicarito are left in the squad as first choice strikers. Out of these two, only Rooney has the quality to score goals on a regular basis and play for full 90 minutes. He is the guy with champions league quality. Little pea, for all his craft and poaching abilities, is not a 20-30 goals a season striker unlike Rooney.
Van Gaal had signed a highly talented Dutch striker, Memphis Depay, whom he intends to deploy as a second striker to Rooney, but it will be difficult for the 21-year-old Dutchman to cope up with the competitiveness and physicality of the League. A decent support striker for Rooney is the need of the hour. Louis van Gaal has already made comments regarding his "mystery" striker and various tabloids have linked Manchester United with several strikers, from Lacazette to Zlatan Ibrahimovic and Fernando Llorente. It surely looks an exciting one month of transfer season for Manchester United fans, just like it had been the past one with the signings of Morgan Schneiderlin and Bastian Schweinsteiger. Schneiderlin and Schweinsteiger have bolstered the midfield, Depay adds pace to the forward line and Matteo Darmian offers options at full-back.
This had transformed United's midfield from average to world class in addition to relieving excess load on the defense and the keeper and now, the signing of a decent striker is all that is required. United are looking to mount a serious title challenge. However, with the probable departure of Angel di Maria as well, United will need another striker to support Rooney to efficiently charge a tittle challenge, especially with Rooney only scoring 14 goals and still being the top scorer for Manchester United. It was the lowest tally for any Manchester United top goalscorer of the season for any United striker since 1982.
Liverpool- Problem position- Central defense
Liverpool's boldness in the market has landed them a magnificent seven so far this summer. Brendan Rodgers and his transfer committee have filled gaps at full-back with Nathaniel Clyne and teenage defender Joe Gomez, midfield with James Milner and added options to the forward line with Roberto Firmino and Christian Benteke.
ADVERTISEMENT
Article continues below this ad
But it seems that central defence will not be addressed. The incoming book looks to be closed already, barring the shipping out of Mario Balotelli, Rickie Lambert and Fabio Borini, which suggests the previous summers' expensive signings (Mamadou Sahko and Dejan Lovren) are going to receive further chances to prove their worth. Liverpool's defending has been costly for them the past two seasons, so this is a somewhat risky strategy.
ADVERTISEMENT
Article continues below this ad