Proposed Changes after Strategy Group Meeting
Published 07/03/2015, 1:25 PM EDT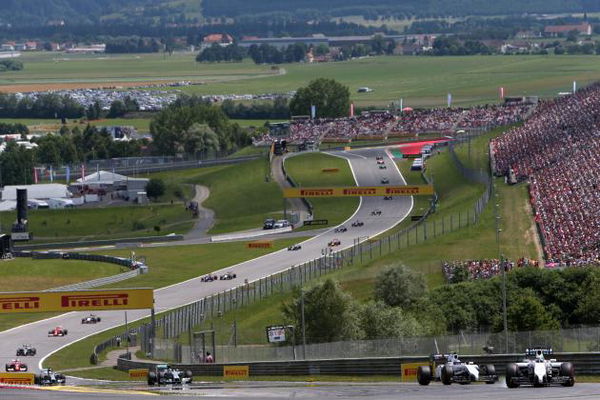 ---
---
On the eve of British Grand Prix at Silverstone, Strategy Group has proposed some drastic changes for coming races and years that might bring back the formula.
ADVERTISEMENT
Article continues below this ad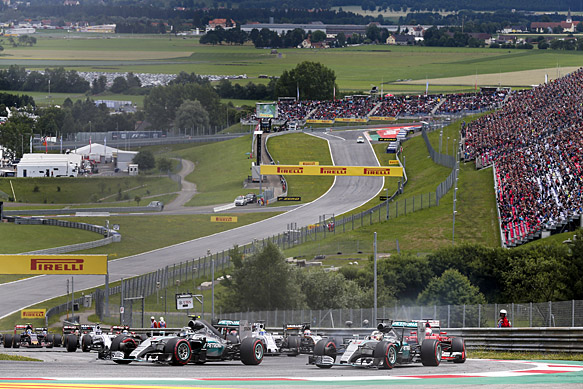 The FIA has announced that stricter limitation on driver aids and coaching will be implemented on race starts from Belgian Grand Prix next month. This is put into effect so that drivers are in full control of the car on the race start rather that a computer software. A good or bad start will be a result of driver skill that a computer wizard.
ADVERTISEMENT
Article continues below this ad
"These measures will bring back the driver in full control of the car, enhancing races' excitement and unpredictability," said the governing body's statement after a unanimous decision.
Lewis Hamilton stated that his driving style won't be affected even if the information was not provided.
Next up is engine penalties. The engine change grid penalty system which has been panned by many of the F1 critics are now set to change. At the moment, when a driver cannot drop the full allocation of positions, he can face a further time penalty in the race, or even a stop/go, as Jenson Button had to serve in the early laps of the Austrian Grand Prix.
This proposal will be voted on by the F1 Commission (most likely by fax) before being sent to the upcoming FIA World Motor Sport Council in Mexico City for ratification.
ADVERTISEMENT
Article continues below this ad
Strategy Group is also keen in bringing back the refueling of cars during race after the effect of results of the fan survey.
Efforts were also made to make engine noise better which has been quite softer since introduction of 1.6l engines.
By 2017, cars will be made faster by almost six seconds through wider cars, wider tyres, new wings, better floor and to increase the overall downforce of the car.
ADVERTISEMENT
Article continues below this ad
Several exciting and innovative changes to the qualifying and race weekend formats have also been discussed and are being evaluated by FIA and FOM for a 2016 introduction. It may be at the bottom of the list, but plans to shake up the now long-established race weekend format perhaps represent the most dramatic of the Strategy Group's proposals. While detail is sketchy at this stage, initial suggestions have pointed to the possible creation of a GP2-style 'sprint race' on a Saturday with the scrapping of the third practice session. Certainly the creation of any second race would represent a revolutionary step for F1, where the Grand Prix has traditionally been sacrosanct to the weekend's centrepiece.
The freedom of choosing tyre compound has been confirmed which means the team will be allowed to use any compound during the race without any restriction.