PS5 Exclusives Titles Lose Their Charm Over Expensive Prices
Published 09/17/2020, 12:51 PM EDT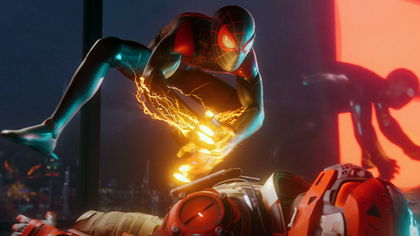 ---
---
Sony finally broke its silence yesterday, after keeping fans waiting for information on the price and launch date of the much-awaited PS5, and further details on the PlayStation exclusives titles at the State of Play event yesterday. On one hand, fans are quite excited about the reveal and the host of exciting titles showcased at the event. On the other hand, they are also concerned about the steep increase in the prices of PS exclusive titles.
ADVERTISEMENT
Article continues below this ad
Further reading: PS5 Pre-Orders are Chaotic and Sony Needs to Resolve This
A Reddit user called u/amazingmrbrock posted a status on the r/truegaming subreddit, voicing some very legitimate concerns.
ADVERTISEMENT
Article continues below this ad
Gamers all across the world share this concern, with most of the games priced at around $70. Looks like the next-gen of gaming is going to be as expensive as it is impressive. And for good reason too, as developing a AAA title, or any spectacular title for that matter has a lot of money pooled on them. However, pricing games at this much of a steep price seems unreasonable, since the current pandemic has delivered a heavy blow to the economy.
What might be the consequences of pricing PS5 exclusives at $50-$70?
A look at the games set to release along with the PS5 launch will bring things into perspective (Source: PlayStation Blog):

Now, as the Reddit user mentioned, a large part of the world does not use USD as a transaction currency. With high exchange rates, the comparatively high game prices might lead to less global sales. By extension, this might affect the sales of the console as well.
How? Well, the Xbox Game Pass system has a huge catalog of exclusives that users can avail at $10/month. Along with this, users will also be able to avail all the EA Play titles for no additional cost by the end of this year.
While some may argue that the PS Plus is a cheaper deal (min. $6.99/month), the Xbox Game Pass will include a lot of the exclusive titles for the upcoming Series X/S consoles. On the other hand, while PS Plus is no doubt an impressive collection of games, users cannot access the exclusive titles for PS5 right away.
Here is how Twitter reacted to the whole deal:
ADVERTISEMENT
Article continues below this ad
ADVERTISEMENT
Article continues below this ad
Now, this might be a far-fetched assumption but it is true that the insane game prices have left fans in a bit of a fix. It has now become hard to choose between the PS5 and the Xbox. On one hand, the lineup of the former looks more impressive than expected, but not a large section of fans can afford them. Looks like this year's console war got more interesting with the reveal.