PS5 Might Just Be The Quietest Console Ever
Published 10/14/2020, 12:20 PM EDT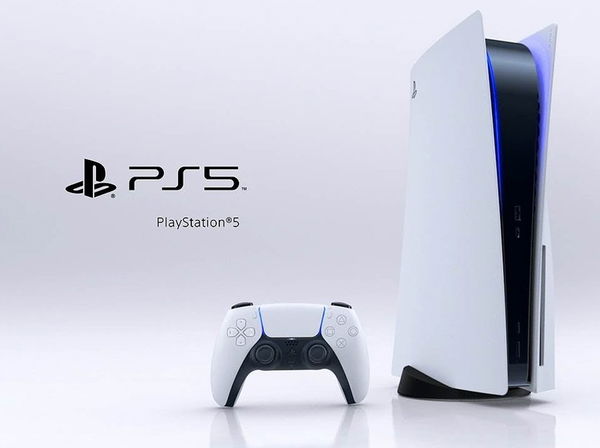 The anticipation is pretty high all around the world for the upcoming PS5 console. The upcoming member of the PlayStation family has promised to usher in the next-gen of gaming with its powerful hardware that assures extreme gaming potential. Sony claims that this upcoming console will revolutionize gaming by offering never seen before framerates at the highest resolutions, and will make loading times almost negligible.
ADVERTISEMENT
Article continues below this ad
Further reading: How You Can Claim One of the 1000 PS5 consoles Burger King Is Giving Away for Free
ADVERTISEMENT
Article continues below this ad
The PlayStation 5 will be a huge upgrade from the PS4 in multiple aspects, excluding performance. For starters, this is the first time we will see a console from Sony that is white. The console itself looks like a piece of futuristic equipment that someone brought to life straight out of a video game.
PS5 assures next-gen gaming, but silently
ADVERTISEMENT
Article continues below this ad
The huge gaming potential and sleek looks are not the only upgrades from the previous-gen consoles that the PlayStation 5 can boast of. Compared to the previous consoles, this upcoming mean machine will be virtually silent, even while running the heaviest of games.
Thanks to the sheer size of the heat sink, consoles sounding like jet engines will be a thing of the past now. Some YouTubers who had the chance of testing the console out have more or less confirmed this. This is now a major selling point for the console.
Many users have already chosen the digital version of the console over the disk-drive one. Primarily, one would think it is because of the price, but there is another reason involved. Many have wondered if the disk drive version might be noisier than the digital one. To counter this issue, Sony has added an anti-vibration tech to the Ultra HD Blu-ray disk drive. This tech features dual-layered insulation, which helps in reducing noise to negligible proportions.
ADVERTISEMENT
Article continues below this ad
Along with this, of course, there is the DualSense controller, which will facilitate immersive gameplay by allowing players to be involved in the game on a sensory level. The controller will send haptic feedback and recreate various sensory elements of the game through a combination of vibrations and tautness of the buttons.
The hype around the console is ever-growing and for good reason. We all remember the pre-order debacle that had left many expecting users disappointed. PS5 has huge expectations to live up to, and as of now, it looks like it will succeed in doing so.