PS5 Pre-Orders are Chaotic and Sony Needs to Resolve This
Published 09/17/2020, 7:15 AM EDT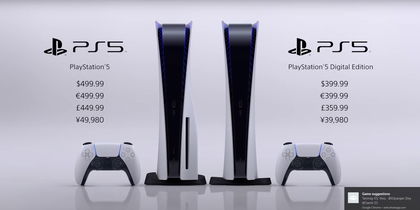 ---
---
The PlayStation 5 Showcase has some amazing announcements in store for the fans, namely Hogwarts Legacy, Spider-Man: Miles Morales, and the pièce de résistance – God of War: Ragnarok. The event also announced the console's price and launch date. Although, amidst all the exciting announcements, Sony may have messed up its pre-orders for the PS5.
ADVERTISEMENT
Article continues below this ad
Pre-orders for any console are the obvious next-step following any announcement. If the world wasn't experiencing a pandemic, customers would have flocked to the stores to register for pre-orders. But even with the convenience of online ordering, Sony doesn't seem to have managed this properly.
After the showcase, Sony took to Twitter with an announcement.
ADVERTISEMENT
Article continues below this ad
PS5 pre-orders will be available starting as early as tomorrow at select retailers.

— PlayStation (@PlayStation) September 16, 2020
As much as this news excited fans, the information just wasn't sufficient. There was no update regarding the retailers and time for the pre-orders to go live. This caused fans to hound PlayStation with questions, but to no avail.
Absolute bulls**t that pre orders went open right after the event finished in Ireland but they say doesn't start till tomorrow. Cheers for that Sony ruined myself and plenty of others Christmas this yr now over poor management of retailers and preorders

— Jack5733 (@jack5733) September 17, 2020
Tomorrow huh? Thanks ya jerks. Listen to you and now I can't pre-order cause I was busy for a few hours today. Good release. Handled expertly. What happened to plenty of notice?? Glad I also signed up for your useless PSN notice

— Jason Rogenmoser (@j1rogie) September 17, 2020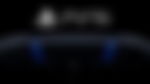 Sony got it wrong with PS5 pre-orders
Sony could have handled the pre-order situation better. Additionally, when fans finally found out where they could pre-order the PS5 from, the consoles were already sold out. Some of them even faced issues on the retailers' websites, which must have been frustrating. Take a look at the links below for pre-order information:
Amazon: Out of Stock
GameStop: Out of stock
Best Buy: Coming Soon
Walmart: Out of Stock
The situation became quite chaotic and Sony got a lot of flak for it.
ADVERTISEMENT
Article continues below this ad
Pre-order 👉 September 22

Worldwide launch in 36 countries 👉 November 10

Hype 👉 9000+

(don't worry – we'll let you know the exact time pre-orders start for you soon) pic.twitter.com/SLUrrtszyN

— Xbox (@Xbox) September 17, 2020
Meanwhile, rivals Xbox made the most of the situation and took a sly dig at Sony. Additionally, Microsoft already had a better pre-order process in place. The Xbox Series X and S pre-orders were announced to go live on September 22. This is exactly how Sony should've also announced the PS5 pre-orders, where everyone would have gotten a fair chance at getting their hands on the console early. The Verge said, "If you are ordering at GameStop, you may also have to go in-person to pre-purchase the console. The minimum down payment for the PS5 is $50 at the retailer. But GameStop notes that there are additional ways to pay for the system, including a flexible "rent-to-own" payment system that will allow gamers to pay off products between 30 days to one year."
ADVERTISEMENT
Article continues below this ad
Sony could have avoided the whole fiasco had they planned things better. For now, they will have to do some serious damage control. Hopefully, specific dates for the next set of PS5 pre-orders should be announced soon.