PS5 Pre-orders Will be Restocked Soon
Published 09/18/2020, 10:49 AM EDT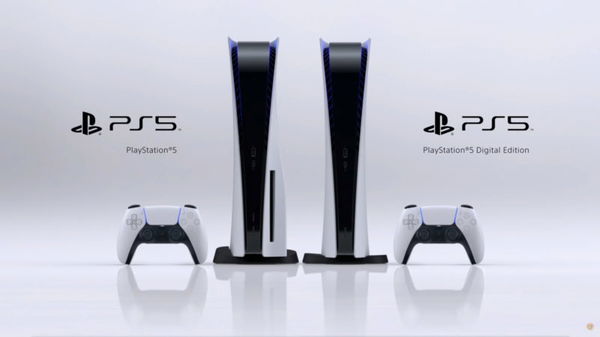 PS5 went live for pre-orders on online retail the morning after the Showcase event. Since the console's launch was much awaited, it was never a doubt that it would sell like wild-fire. However, the buyers never anticipated the magnitude of this response. The websites broke down in seconds after the console went live for pre-orders. Additionally, the items went out of stock in the blink of an eye.
ADVERTISEMENT
Article continues below this ad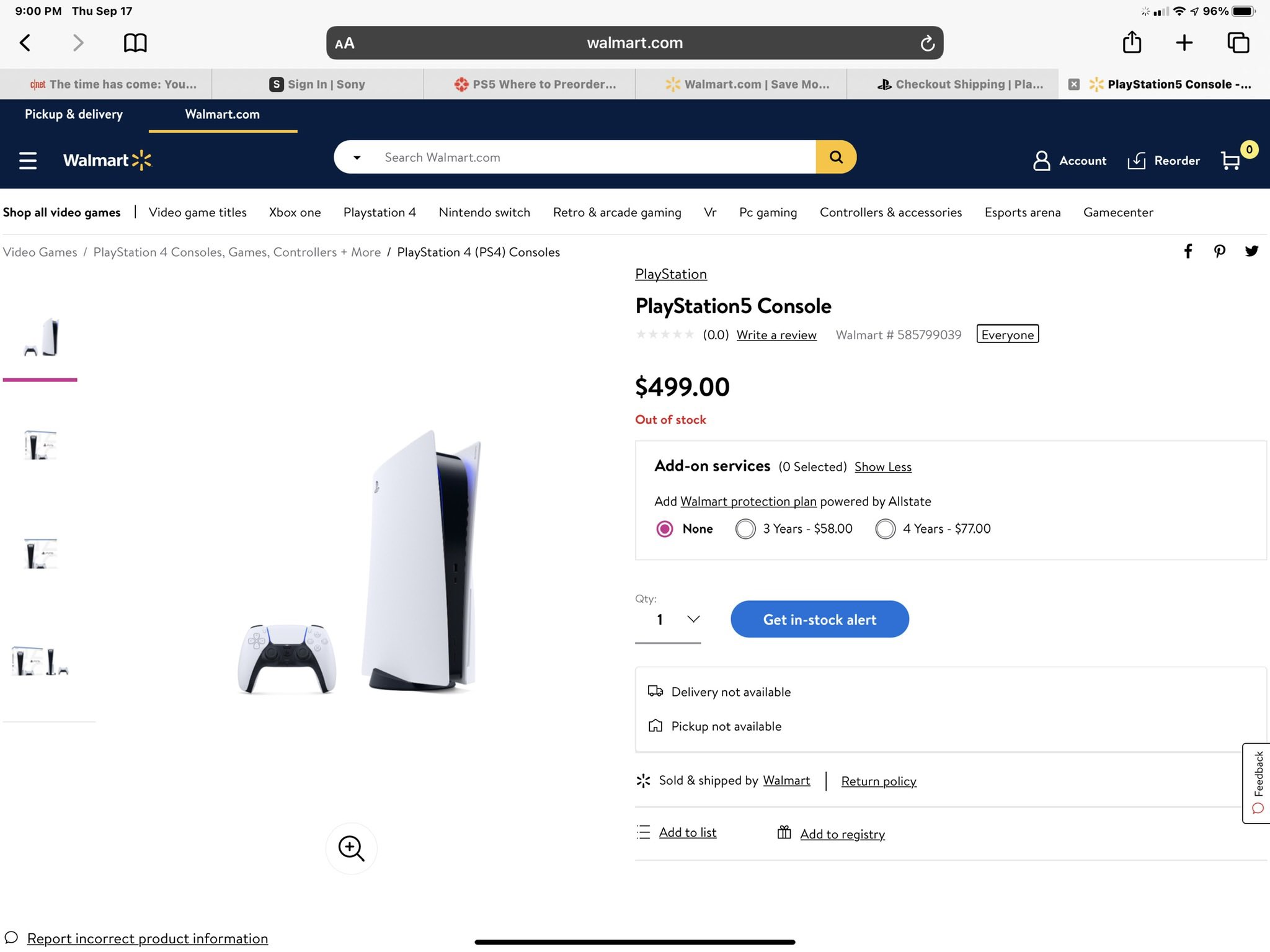 ADVERTISEMENT
Article continues below this ad
Many customers took to Twitter to express their dissatisfaction over the poorly managed sale. Even though they were right on time for the sale, they couldn't place their orders. However, the Walmart listing does provide hope to the fans. While the item is out of stock, the listing says "We're restocking inventory. Check back again later."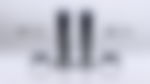 Reactions to the PS5 Pre-orders
An Amazon Associate 'Wario64' posted the Walmart order page in his tweet which confirmed that the console would be restocked soon.
However, this wasn't enough for the raging fans who ordered the item on time and still failed to complete the transaction.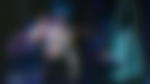 Fans accused Walmart of never having any items in stock since they cannot be exhausted so soon. Although, another user posted a screenshot of his purchase confirmation verifying that the PS5 did actually go live for pre-orders.
GOT IT!!!! The website bogged down, as expected. BUT, the Walmart app worked flawlessly. I even screwed up entering my CC CVV code once and still got it. PHEW!! I'm literally shaking! LOL pic.twitter.com/ToFJqsSfzK

— Mike Ciporkin (@MikeCiporkin) September 18, 2020
Furthermore, he added that while the website crashed, he completed his transaction via the app. Some of the other users also said that they were able to place their orders well in time using other online retailers such as target.
There were other instances as well where users faced a few hiccups while confirming their payment. However, they were still able to go through with their orders.
My two earlier attempts had my bank's fraud department mark my third attempt as suspicious. Had to reply to their text that it wasn't a fraudulent charge. get back in and submit it again, but I got it this time

— Irish Stephen (@NDIrishFan_72) September 18, 2020
Although, this seems to be the rarer story. The majority of users reported that either the site went down or that the item went out of stock.
what the actual fuck i reloaded right before 9 and got hit with a 2 min loading page w fiber optic btw and then it said out of the stock how the fuck does this happen

— IlikeVanillas (@IlikeVanillas) September 18, 2020
I made it all the way to putting the credit card in and then it said it was out of stock

— Leader of the Foot Clan (@aka_Chuck_Cross) September 18, 2020
Bro I literally did it on the second I kid you not at the exact second that hit nine I clicked the refresh tried to order it it was loading through and then said out of stock

— Christian Fuhrman (@Christi95419600) September 18, 2020
ADVERTISEMENT
Article continues below this ad
Did anyone even get the chance to pre-order? Jfc it crashed and literally a minute in they were out of stock

— Cam (@camwithnofam) September 18, 2020
I'm convinced there was only 3 of them and that's why they went in under a minute

— taylor (@taylorbleach69) September 18, 2020
ADVERTISEMENT
Article continues below this ad
There might be a huge possibility that Sony distributed very few consoles to the distributors. Therefore, while a few people were able to buy them, most of them failed to do so. However, those who got the PS5 gave tips for the next time the console went live. Those who missed out will keep these tips in mind to ensure they get a chance at pre-ordering the console.