PSG Manager Thomas Tuchel Suggests Zinedine Zidane "Can't Have" Kylian Mbappe
Published 11/26/2019, 6:20 AM EST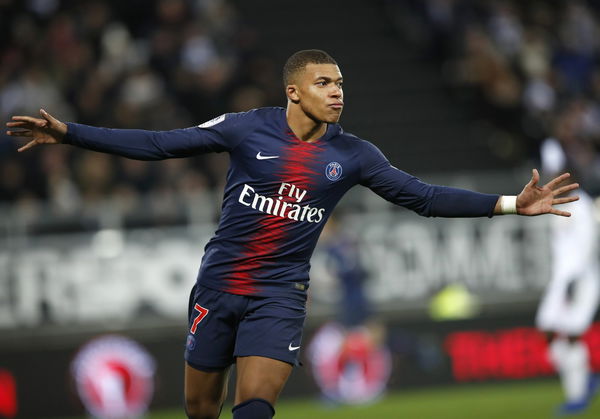 ---
---
Although Paris Saint Germain (PSG) and Real Madrid are set to face each other in the UEFA Champions League on Tuesday, their managers already seemed to have faced each other. Over a matter of PSG's Kylian Mbappe, Thomas Tuchel seemed to make it clear as to who the French international plays for.
ADVERTISEMENT
Article continues below this ad
It came after Zidane, in his press conference before Tuesday's match, had expressed his "love" for the teenager.
"He arrives as a rival," Zidane was quoted as saying by AS. "What matters to me most is what we do. We know his importance to PSG and we have to be prepared."
ADVERTISEMENT
Article continues below this ad
"I am in love with him, first as a person. He came here before on trial."
These comments might have relevance to more than just the upcoming match, with Real Madrid known to have shown interested in signing Mbappe for a while now.
Tuchel in his press conference ahead of the match, was asked about Zidane comments, to which he suggested Mbappe was out of Zidane's (or Real Madrid's) reach.
"I don't know how much love Zidane has for Mbappé," Tuchel said. "For us he is the most important player. And we are very happy that he is with us.
ADVERTISEMENT
Article continues below this ad
"Sometimes it is like that. Sometimes you love players that you can't have. Unfortunately for Zidane he is our player and I think he also has many players that he is in love with on his own team."
Tuchel was also asked whether Zidane's comments made him angry, to which he replied: "No. I wouldn't like to discuss this issue. I was in Geneva two weeks ago talking with Zidane at the coaches meeting and we didn't talk about this topic.
ADVERTISEMENT
Article continues below this ad
"If you ask me about Mbappé and if you ask him, he is French and will answer something like that. It's normal for many coaches to love him, but I'm not angry. It doesn't bother me because I don't care much."