PUBG to Reportedly Get a Futuristic Sequel In New State
Published 02/25/2021, 10:39 AM EST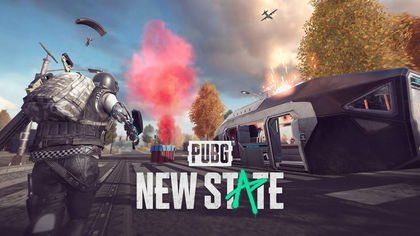 ---
---
The PlayerUnknown's Battlegrounds universe is expanding again, but this time on mobile. PUBG has announced a brand new mobile game that will be a sequel to the existing PUBG Mobile. Set in 2051, PUBG: New State takes players to the island of Troi, a new 8×8 map.
ADVERTISEMENT
Article continues below this ad
The PUBG studio has re-imagined the old battle royale experience in a futuristic setting. The information we could gather from the trailer includes drones and other futuristic vehicles. The characters, however, look very similar to the existing game with no bodily modifications.
ADVERTISEMENT
Article continues below this ad
Players will drop in to Troi and get a chance to explore and discover the evolution of PUBG. Since PUBG Studio is developing this game instead of Tencent, players might see a change in the movement and combat mechanics. For example, in the trailer of PUBG: New State, rolling combat is a feature that catches the eye.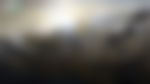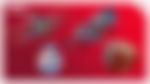 New elements in PUBG: New State
Before we talk about the all the new elements in PUBG: New State, it is important to note that the cast-iron skillet is still available in the 2051 BR as a viable stealth weapon. The pan became the symbol for PUBGM since it first released and has always been a party to the most hilarious kills in the game.
In the first 20 seconds of the trailer, there is a shot of the new red dot sight. It is unlike anything PUBG: Mobile players have ever seen because until now the gameplay was very realistic. However, this new red dot gives off Cyberpunk 2077 vibes. We can make a similar analogy about the vehicles, which now have neon blue tyres and sports cars with the most futuristic designs.
The new map Troi hosts defunct shopping malls and plain grasslands, indicating that it is a large map like Erangle with open spaces and settlements alike. There was even a glimpse of new tactical equipment, like the grenade which has a mechanical timer on itself. Ballastic shields and futuristic reticles on snipers are also new.
ADVERTISEMENT
Article continues below this ad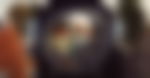 Pre-registration for the game is on in Google Play store and App Store. Pre-registering will give the players a chance to grab a futuristic car skin, perhaps the one we see in the trailer. Watch the New State trailer below.
ADVERTISEMENT
Article continues below this ad