Pujara key for India's success assures Barry Richards
Published 09/20/2015, 10:20 AM EDT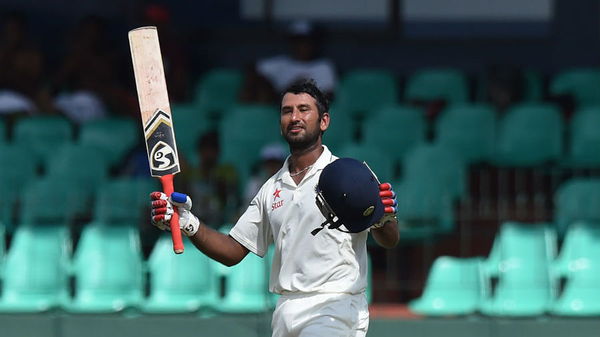 "Indian batting line-up looks good and has some fine players. But Cheteshwar Pujara, according to me, looks calm and composed at the crease and could hold the key for India. I see his willingness to excel each time he arrives at the crease. Pujara appears to be someone who is ready to give nothing but the best which is what any captain expects from his player."
ADVERTISEMENT
Article continues below this ad
These were the words of the famous South African batsman Barry Richards, when he was asked about the most impressive batsmen among the current crop of Indian lineup in a recent interview he gave to the TOI.
This speaks volumes about Pujara's abilities and the faith, the world has in his batting. It also drives home the fact that the Indian batting lineup is feared and respected all across the world now and Pujara plays a vital role in it.
The reason why Pujara is crucial to Indian lineup is because he adds balance and calmness to a young raging Indian batting order which is very necessary in critical situations. His vast Ranji experience and other county stints make him an ideal choice at number 3. Cheteshwar Pujara now averages about 49.28 in tests which is not that bad for a number 3.
Often hailed as the next Dravid, Pujara possesses a solid technique and insurmountable grit which makes him very distinguished in the Indian batting lineup. His urge to succeed and make a mark for himself could be seen when he didn't have a good series against England last year, but, he immediately went on to try his hand in county cricket and excelled in it. Thus, a player like Pujara is almost indispensable asset to the team.