Is the Pune Pitch to be blamed?-essentiallysports.com
Published 03/07/2017, 1:34 AM EST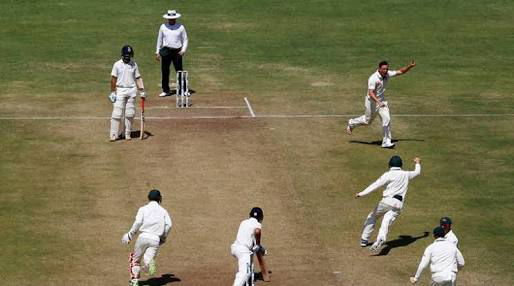 ---
---
Coming in to Pune, India were the favorites. The world's number one ranked Test team were playing in their own backyard. India had won eight out of nine tests this season playing at home. Shane Warne called the surface an eight-day pitch even before the toss.
ADVERTISEMENT
Article continues below this ad
Virat Kohli was in the form of his life. After scoring 4 double hundreds in 4 consecutive series, the man looked unstoppable. No man had ever done that before. India's main strike bowler, Ashwin, was taking wickets whenever he wished.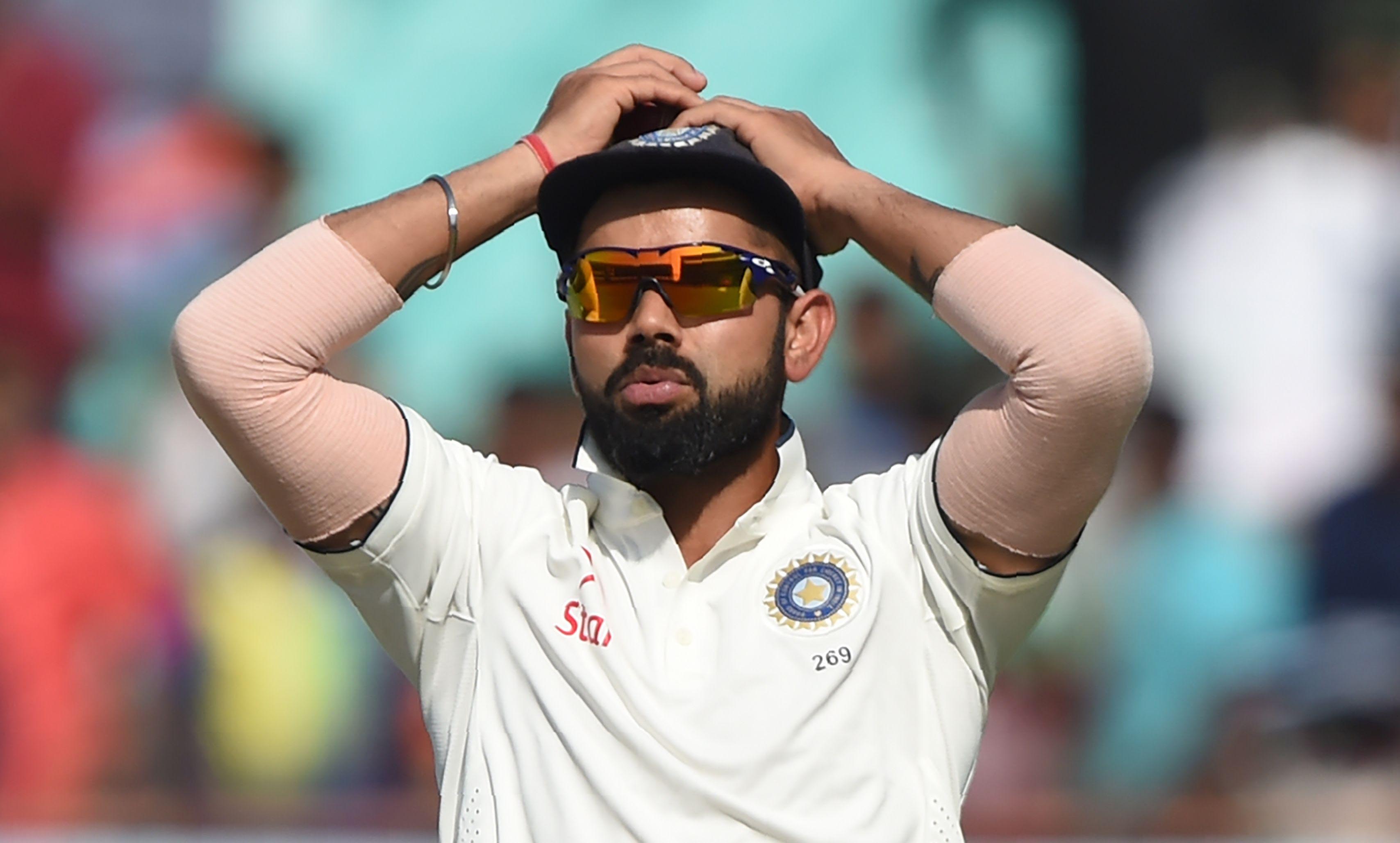 Australia, once the team that was invincible, was going to be their latest victim. They had after all been exposed against spin in their own conditions by South Africa only a few months back. Virat Kohli's men would have loved to repeat the 4-0 whitewash they did 4 years ago. Pune was ready with a surface that promised to be a raging turner even before a ball had been bowled in anger.
And the stage was set! Indian spinners turned the ball and bagged six wickets amongst themselves. A late blast down the order from Mitchell Starc helped Australia post a respectable 260. Experts felt that was enough.
ADVERTISEMENT
Article continues below this ad
And it turned out to be true. The Indian batting order collapsed. India's top order batsmen, Murali Vijay, Cheteshwar Pujara and Virat Kohli, fell to pace even before Steve O'Keefe, who had only been included as the second spinner, came on to bowl.
Steve O'Keefe clearly outclassed the Indian spinners. It took three Indian spinners to pick six wickets in the first innings whereas Steve O'Keefe single handedly snared three in an over and six in the innings, returning with career-best figures of 6/35.
India's arrogance and over confidence surely let them down. India, who had smashed 600 plus totals consistently in their last three Tests, lost their last seven wickets for just 11 runs in about eight overs.
However, contrary to what we would all like to believe, the pitch had very little to do with that batting collapse. Though there was vicious turn, the Indian batsmen should have been used to it. This Australian bowling attack was the best they had faced this season and the Indians got carried away in their attempt to take the attack to the opposition.
Indian pitches are widely scrutinized in cricket for being rank turners. Pitches in the sub-continent tend to favor spinners. Pitches in countries such as England, New Zealand, Australia and South Africa favor seamers. This lead to many quasi-conspiracy-theories about "doctored" pitches.
An "ideal" test pitch is the one which favors seamers at the start, batsmen in the middle, and spinners towards the end. But nowadays, most test matches are won because one side has bowlers who happen to be more suited to the given conditions than the other.
The reason why turning tracks are preferred by the Asian teams over seaming tracks is because they tend to suffer when they go abroad. The team is troubled, not only because of their batting in these conditions but also because their bowlers are not able to exploit those conditions as well as the home bowlers.
Steve Waugh and Ricky Ponting's sides, the mighty world beaters, were exceptional because they had world-class bowling, led by Glenn Mcgrath and Shane Warne, for any conditions. Since these two greats retired, no team in the world has had the bowling ability to adjust to different conditions in the same way.
ADVERTISEMENT
Article continues below this ad
India have lost just 5 tests at home in the last 10 years, including the recent Pune test and won 33. But, their victories or defeats are not because of the type of pitches they prepare in India. It is because of relative quality of each bowling attack for the given set of conditions.
Teams that have done well in India have always had a couple of strong finger spinners in their squad such as Saqlain Mushtaq, Monty Panesar and Graeme Swann. In this series, Australia will surely be competitive because their spinners are well supported by the quick bowlers, especially if the pitches are turners like that of Pune.
A rank turner is a huge disadvantage for a team which does not have spinners who have a great control on their line and length and have mastered variations. But it is surely an advantage to any team which has a couple of world class spinners.
ADVERTISEMENT
Article continues below this ad
The Pune pitch was not a bad test pitch from a cricketing point of view. It was just significantly friendlier to spinners. It makes the toss important, but not more than a green wicket makes the toss important. Therefore we should watch this series with an open mind.