The Puneri dhol shall echo on the mats of Mumbai
Published 06/25/2016, 9:30 AM EDT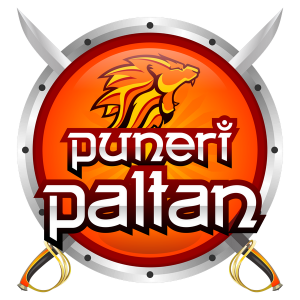 ---
---
'For Champions the destination never matters, it's all about the journey!'
ADVERTISEMENT
Article continues below this ad
It's not who they are underneath but what they do that defines them and these are the Batmen of Pro Kabaddi, Team Puneri Paltan. After a successful PKL auction where they retained their  strongest pillars and won back their 'Thakur' from the hammer, the excitement was at its peak to host PKL 4 in Pune.
Though like they say, nothing goes as per plan and change is the only constant. Team Puneri Paltan will now be hosting PKL 4 in Mumbai. The Puneri magic shall spread far and wide to every corner of Mumbai.
ADVERTISEMENT
Article continues below this ad
Here are the benefits of Puneri Paltan hosting PKL 4 in Mumbai:
1. The City of dreams: Mumbai has always known to be the City of dreams and to be hosting PKL 4 in this City is a pleasure! Team Puneri Paltan has a dream to ace the elusive Pro Kabaddi trophy this season and maybe the venue changing to Mumbai is a sign that their dream shall come true!
2. Winning fans in Mumbai: A huge benefit of hosting in Mumbai is that Team Puneri Paltan shall definitely win umpteen hearts in Mumbai and add to their beloved fans!
ADVERTISEMENT
Article continues below this ad
3. Jai Maharashtra: Puneri Paltan hosting PKL 4 in Mumbai, unifies the fans of both UMumba and Puneri Paltan like never before. It shall be a great joy to witness the Mumbaikars rooting for the whole of Maharashtra! Sounds exciting surely …. Jai Maharashtra!
4. Mumbai's undying spirit: Lastly but most importantly, the biggest benefit of hosting PKL 4 in Mumbai is the undying spirit of Mumbai in everything they do. The City and its people are truly unstoppable and that trait is infectious! Team Puneri Paltan is excited to catch on to the Unstoppable spirit of Mumbai.
Well, we've put down all the positives of hosting PKL4 in Mumbai, what more?
ADVERTISEMENT
Article continues below this ad
Don't wait, don't hesitate, wherever you are, 25 th June – 28 th June, 2016 make sure to be in Mumbai to witness the roaring Puneri 'Cant' echoing on the mats and in every household of Mumbai. It's time to #Gheuntak!!
Buy tickets atwww.kyazoonga.com/Sports/Puneri-Paltan- PKL-Season- 4/1846