QB Aaron Rodgers Believes Green Bay Packers Cannot 'Freak Out' After Heavy Opening Day Loss
Published 09/17/2021, 7:16 AM EDT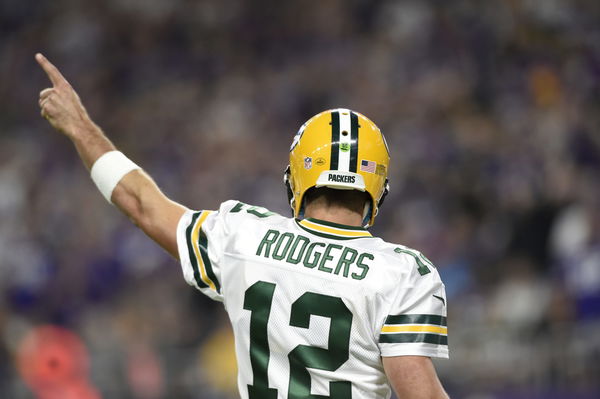 ---
---
This season started with a lot for Aaron Rodgers to deal with. The Green Bay Packers quarterback has faced a lot of criticism and shame regarding his unsatisfactory performance against the New Orleans Saints. His dreams for a perfect "Last Dance" seem to be under threat.
ADVERTISEMENT
Article continues below this ad
However, Aaron Rodgers is no amateur. One bad match cannot change the fate of the veteran, and so he plans to retaliate with force. However, the retaliation can bring fruitful results only if the team does not fall into the trap of being under pressure.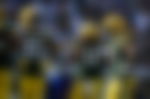 Aaron Rodgers wants to make a comeback
ADVERTISEMENT
Article continues below this ad
"If we're starting to freak out after one week," Rodgers said Thursday, "we're in big trouble."
The confidence and the willpower that the veteran has are certainly noteworthy. After the embarrassing loss on Sunday, he was not at all influenced by what other people said or talked about. His sole focus was to lift the spirits of his teammates before their next match.
Aaron Rodgers RN: "…if we're starting to freak out after one week, we're in big trouble." Basically, R-E-L-A-X.

— StaceyDales (@StaceyDales) September 16, 2021
"Now, I wasn't trying to be inspiring," Rodgers said of Sunday's post-game message. "I was trying to put the loss in the context where it deserves to be put. And that is, it's not acceptable, but it's just one game and we're not gonna be held prisoner mentally by that poor performance."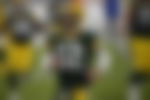 High hopes from the Packers
ADVERTISEMENT
Article continues below this ad
NFL is not for weak-hearted players and Aaron Rodgers is not at all easy to break. His competence and ability to absorb criticism are way ahead of so many players. His expectation from the Packers this season is so much more than what they had displayed in their previous game.
"I'm not going to make it bigger than it was," Rodgers said. "I'll let you guys on the outside world do all that. Look, we've won a lot of games around here. We've lost a few. But you move on. It doesn't matter if you play incredible and put up 50 or you get blown out. You move on to the next opponent."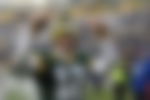 Aaron Rodgers keeps the spirits alive for the team, as the franchise moves on to the second week of the regular season. He plans to take over the Lions and rise above all the criticism that has been thrown at him.
ADVERTISEMENT
Article continues below this ad