Radek Stepanek the Missing Piece of Djokovic Puzzle?
Published 12/17/2017, 5:39 AM EST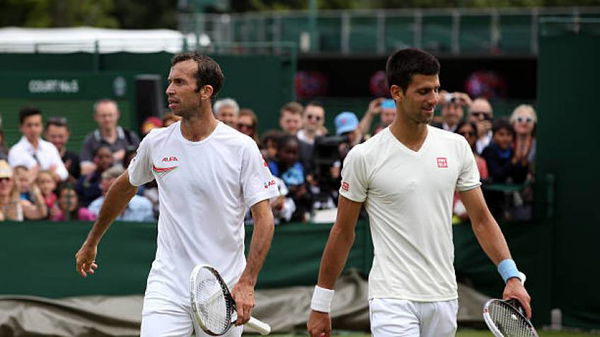 Former Czech tennis player Radek Stepanek was in a constant battle to keep his career afloat despite multiple neck and back injuries. In the end, he had to call time on his career. So when the opportunity arose to co-coach Novak Djokovic on the ATP Tour in his crucial, upcoming comeback year, Stepanek pounced. It was a bold move for the 39-year old, who joined the Djokovic camp last week. He had a colorful and sometimes controversial, career. Fans know him mostly for his bizarre victory celebration, fondly dubbed "The Worm."
ADVERTISEMENT
Article continues below this ad
Stepanek had a disruptive style of play and was even considered a student of the game. He had  ability to change tactics in the middle of a match, and his mastery of the net was unparalleled. Stepanek volleyed his way to two Grand Slam doubles titles. Djokovic could use Stepanek's expertise in ending points, especially at the net.
ADVERTISEMENT
Article continues below this ad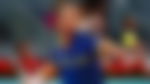 For months, Djokovic was plagued with on-court injuries. The Serb found himself falling to the likes of Tomas Berdych, Dominic Thiem, David Goffin and Nick Kyrgios. Since winning the 2016 French Open, Djokovic has captured just three events, and only one at the 1000 level.
ADVERTISEMENT
Article continues below this ad
Stepanek brings hands-on experience with most of the current players as part of his arsenal. He has even gone toe to toe with some of the elite players. Djokovic will have to face these players as he tries to make his way back to the top on 2018. The Czech veteran last played a singles match at last year's Australian Open and is also familiar with Djokovic's game. He can provide insight as to how Novak's rivals might plan their attack. Radek Stepanek had faced Djokovic 14 times, losing 13 of those matches. He will undoubtedly bring a strong third personality into a team already consisting of two outsized ones.
ADVERTISEMENT
Article continues below this ad
Could that cause a rift in the Djokovic camp? Andre Agassi rubbished such a notion. Agassi said, "In my estimation and experience, the best coaches in the world are overachievers. Overachievers need to adapt, to improvise and overcome. They find ways to maximise the upside while containing their downside. Add a strong work ethic with years of success — plus a kind spirit — and that's what Radek brings to the table."
Agassi insisted that Djokovic pursue Stepanek. It was an unusual manoeuver for a tennis coach. It displayed the deep level of trust Djokovic places on Agassi's shoulders. At the same time, it shows Agassi's commitment to his role as Djokovic's coach and mentor. While this was a surprising move, it was a calculated decision rather than instinctive. Stepanek's inclusion will be a big boon for Djokovic. Agassi has a variety of interests and obligations. Since last May, Agassi has said that his presence at tournaments will be limited to the Grand Slam events.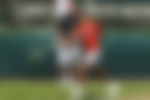 Agassi's former coach Brad Gilbert said, "I've talked about this [situation] with Andre a few times and he was excited about [Stepanek]. If Andre gives his blessing to the guy, that's 50 times good enough for me."
Djokovic let go of his entire team in May 2017 and Agassi filled in the void. But Djokovic continued to struggle, even failing to win on clay. He was forced to surrender his French Open title to Nadal. With a persistent elbow injury bothering him, Djokovic withdrew from the 2017 season following an early Wimbledon exit.
The Agassi-Stepanek team will be under pressure to match the record Djokovic compiled under the watchful eye of Boris Becker. Novak and Boris won six Grand Slam titles in in the span of three years. But the Former World Number 1 is entering the final phase of his career, just as his new coach is leaving his — and embarking on a new one. While Agassi wanted to get away from the game, Stepanek expressed his desire to continue to be associated with tennis.