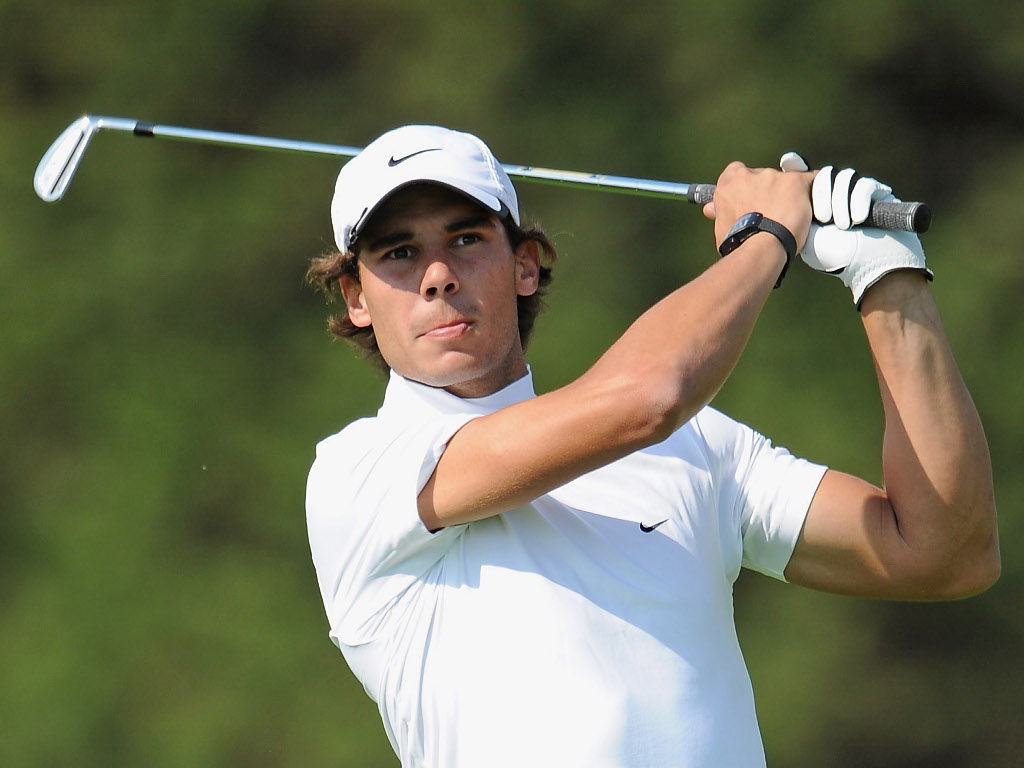 Rafael Nadal is a player who will forever remain a part of tennis history. Not just that, he will also rank amongst the greatest players ever in the sport. Possibly one of the fittest humans on the planet, Nadal has a keen interest in another sport, apart from tennis.
No, I am not talking about soccer, but golf.
Rafael Nadal- the talented golfer
Anyone who has followed Rafael Nadal over the years will know he is a force of nature. He chases down balls like his life depended on it, never giving up even on the lost causes. This is a man made for physical activity. He is the definition of a sportsman of there ever was one.
Apart from tennis, Nadal has a deep interest and love for two other sports- soccer and golf. Soccer hardly comes as a surprise; it is a well documented fact that Rafa is crazy about soccer. What may come as a surprise to some is that he is also an aficionado of the sport of golf.
Do not make the mistake of thinking he is just any casual golfer who doesn't really know right from left on the course. In fact, he has a handicap of 1.5, which makes him good enough to be a professional-level golfer!
Just last year, Rafa managed a second spot finish in the over-30 category of the Balearic Islands Championship, which an 18-hole course in his hometown.
He is often on the golf course in Mallorca when he isn't playing tennis. Check out the Spaniard playing a round of golf in the USA during the 2016 Indian Wells.

You will find countless videos of the World No. 2 playing a few rounds of golf on YouTube.
It is simply ridiculous that one man can be so talented in so many different sports.
Rafael Nadal is a man of brute force and heavy shot making when it comes to tennis. However he is just as elegant when he takes to a golf course. Now if that isn't talent I don't know what is.
Rafa also shares a good bond with golf legend Tiger Woods.
Had things not gone to plan, Rafael Nadal could very well have turned to golf as a career. Back in 2005, doctors discovered a rare congenital bone problem in his right foot. The injury could easily have derailed his tennis career, and the first alternative on his mind was golf.
As much as we enjoy watching Rafael Nadal excel at other sports, I'm sure we are all glad he chose tennis. The sport wouldn't have been the same without him.