Rafael Nadal and Others Offer Condolences to Juan Martin del Potro Following Loss of Father
Published 01/11/2021, 10:58 PM EST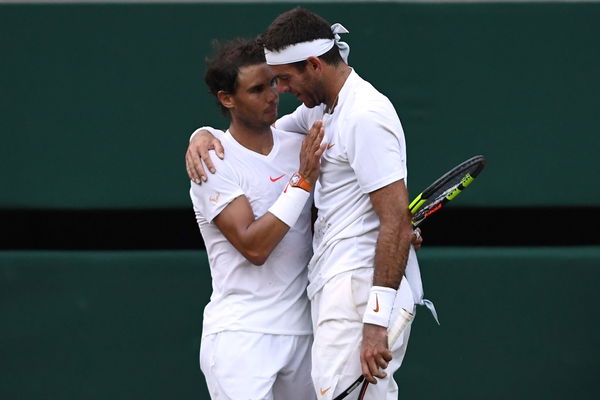 The tennis world received some very tough news yesterday. Sadly, the father of Argentinian player Juan Martin del Potro has left him forever at the age of 63.
Daniel Horacio del Potro was a veterinarian and a beholder of a simple lifestyle. His small family included wife Patricia Lucas, the former World No. 3 Juan and sister Julieta.
Suffering from a heart condition, the Argentine had been admitted in a private clinic since mid-December. Unfortunately, he couldn't carry it any longer and passed away before coming home again.
ADVERTISEMENT
Article continues below this ad
Rafael Nadal offers condolences to Juan Martin del Potro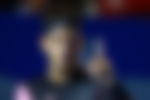 Rafael Nadal Academy shared a picture of Rafa and del Potro hugging each other. Later on, the Spaniard retweeted the post.
Along with his profession, Daniel also managed the business of his fields and livestock.
Juan Martin trusted his coach Marcelo more to travel with him on Tour. However, even as the Argentine did not travel with his son, he helped him in the commercial and contractual side.
At the 2008 Davis Cup in Mar del Plata, Daniel had chaired the negotiator's seat on behalf of his son.
The loss of his father is a tremendous blow for Juan and the timing makes the news even more bitter. The 2009 US Open champion is out of tennis from June 2019 and has been working on his return since.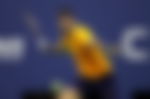 The unfulfilled wish of del Potro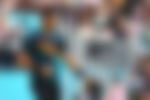 Even after three surgeries, the Argentine player is still confident about his comeback. In an interview, he had revealed his biggest motivation behind it.
ADVERTISEMENT
Article continues below this ad
"I was still waiting to convince my parents to take a little time and come to see me play. It is something that does not let me be calm, and is not to lower my arms," Juan said.
"I feel that I have to play again, and I have to go with my Mom and Dad," he continued. "And tell him when he's here: 'Roger, say hi to my old man.' It's something that motivates me."
However, Juan would not like to stop here and instead play ahead for his father. But his dream to see his father cheer for him from the box will remain unrealised.
ADVERTISEMENT
Article continues below this ad
Tennis and Argentine desperately wait for del Potro to make his return soon. Hopefully, he will find the strength and drive to take on this challenge in life as well.