"He Pushes and He Wins": Manchester City Star Advises Kylian Mbappe to Learn From Rafael Nadal
Published 07/17/2021, 6:00 AM EDT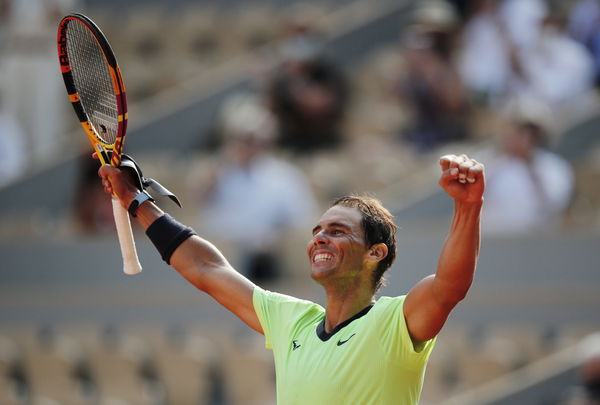 ---
---
Soccer star Riyad Mahrez has advised fellow French marksman Kylian Mbappe to learn from tennis ace Rafael Nadal as he bids to rise from a disappointing campaign at the Euros.
ADVERTISEMENT
Article continues below this ad
Playing for his homeland, the Paris Saint-Germain striker couldn't produce the goal-scoring form that took his country to its second World Cup title in 2018. France was eliminated in the last-16 after suffering a heartbreaking loss in a penalty shootout against Switzerland.
In an interview on YouTube channel OuiHustle, Mahrez said Mbappe must learn never to sit on past laurels and always return with renewed hunger for success.
ADVERTISEMENT
Article continues below this ad
The Manchester City star added that it's the kind of mentality that has brought Nadal unprecedented success in his career.
The Algerian striker said it is easy to immerse oneself in the hype and hoopla around one's success but the challenge for an athlete is to stay grounded and focused and set his sights on more success.
"Have to come back and try to win again" – Riyad Mahrez cites Rafael Nadal example
"When you win, next year you have to come back and try to win again. It's the right mindset. And those who have it are very successful. It's like Nadal," Mahrez said.
Elaborating on Nadal's mindset, the striker said even when the Spaniard lost to Novak Djokovic in the 2019 Australian Open finals after lifting his 11th career title at Roland-Garros the year before, he could derive comfort and confidence from his previous Grand Slam championship wins.
He added that it was his previous victories that gave him the belief that he could come back and win again.
Mahrez said Nadal had revealed he heard a voice in his head telling him not to feel too distressed about losing a Grand Slam final as he had won 11 titles at Roland-Garros.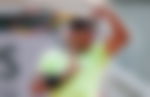 "Once it was 11 Roland-Garros won. And he was losing in this (Grand Slam) tournament. He says he heard a voice in his head telling him, 'It's good Rafa, you have already won 11'," Mahrez said.
Even when Nadal is down, he strives to win: Mahrez
The Algerian added that even when he is down or injured, Nadal would push his limits and win and that in itself is the hallmark of a champion.
Watch This Link: Rafael Nadal, Roger Federer, Serena Williams, Maria Sharapova and Others in Controversial Wimbledon Outfits
ADVERTISEMENT
Article continues below this ad
"He pushes and he wins. And that's the real champions. When you win, you have to win back otherwise we will say that we are finished. You have to surpass yourself all the time," Mahrez said, as quoted by Sport.fr.
Nadal's life story is undoubtedly a life lesson, not only for Mbappe but for every athlete who has suffered crushing lows after reaching dizzying heights.
ADVERTISEMENT
Article continues below this ad