"A Great Guy": Rafael Nadal Backs Benoit Paire Ands Understands The Move to Penalize Him
Published 04/23/2021, 4:44 PM EDT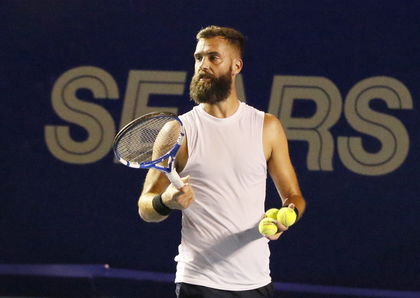 ---
---
Tennis ace Rafael Nadal has backed under-fire French star Benoit Paire, calling him a "great guy".
ADVERTISEMENT
Article continues below this ad
The veteran French player, who carries the tag of enfant terrible in men's tennis, has been banned by the French Tennis Federation from competing in the forthcoming Tokyo Olympics over a series of misdemeanors. 
Paire had been involved in a sequence of bizarre on-court antics which called his commitment to the game into question.
ADVERTISEMENT
Article continues below this ad
A clip of him throwing his arms up in elation after losing to Italian Lorenzo Musetti in the opening-round exit at Miami went viral on Twitter, evoking outrage from tennis fans and pundits.
Before that peculiar on-court incident, the Frenchman had been courting unfavorable press over a series of comments which seemed to suggest that he had lost his motivation for tennis and was simply showing up at events for appearance fees.
Benoit Paire had said bubbles and closed-door events had made tennis a tasteless profession
Voicing his misgivings over playing closed-door events in the new normal, Paire was quoted as saying playing without spectators and living in bio bubbles had reduced tennis into a tasteless profession.
He even sought to link the absence of big names, especially Roger Federer, Rafael Nadal, and Novak Djokovic, in the Miami men's draw to the ATP's decision to reduce prize money at marquee events owing to a Covid-induced funds crunch.
He also earned the wrath of the tennis world, including from Nadal's uncle and longtime former coach Toni for saying that he saw little sense in pushing for a tournament win as it would only earn him a few thousands more than what he would make with a first or second round exit.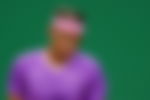 A livid Toni advised him to keep his opinion to himself and not make remarks that bring the game into disrepute.
Rafael Nadal on Benoit Paire's sanction
However, his nephew was more conciliatory of the Frenchman, saying that he did make some comments that were uncalled for but he knows him to be a "good guy".
"Benoit is a great guy, I've always liked him. There is frustration with a lot of players in recent months, I understand it. Benoit said some things that should not be done. I understand the decision (to ban him from the Olympics), but I repeat, Benoit is a good guy," Nadal said.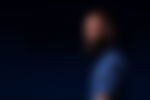 ADVERTISEMENT
Article continues below this ad
Despite drawing flak for his misdemeanors and remarks, Paire has shown no remorse for his conduct.
ADVERTISEMENT
Article continues below this ad