Rafael Nadal Causes Confusion Among Fans with New Tweet
Published 03/17/2020, 9:37 AM CDT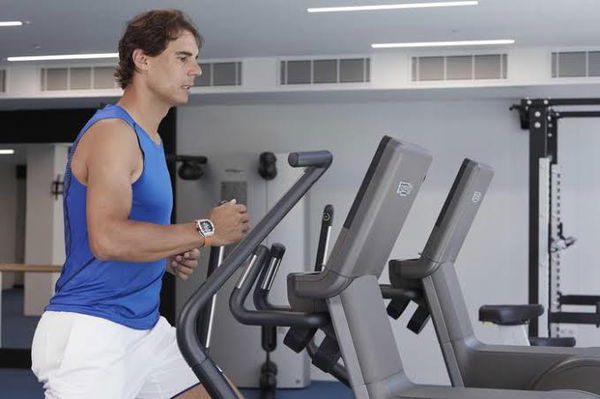 ---
---
The ATP and WTA called off all its tournaments for at least six weeks amid coronavirus crisis all over over the globe. However, the players are still trying to maintain their high level of physical fitness without being much affected by the cancellation of the tournaments. World No.2 Rafael Nadal is no different than others as he revealed that he is training at home. However, his latest tweet as raised some questions among the fans.
ADVERTISEMENT
Article continues below this ad
Nadal began his training at the Indian Wells on March 6. However, the Spaniard flew back to his home after learning that the tournament has been cancelled due to outbreak of coronavirus. Subsequently, the ATP and WTA decided to halt the tour after WHO declared coronavirus as a pandemic.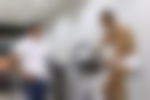 ADVERTISEMENT
Article continues below this ad
Rafael Nadal doing 'physical exercise' at home
The 19-time Grand Slam champion remains at his home in Porto Cristo, Mallorca. The 33-year-old is trying to maintain his fitness level during his coronavirus self-quarantine.
As reported by daily Marca, Nadal will stay at his home for the next 15 days. Subsequently, he will resume his preparation at the Rafa Nadal Academy.  However, he is focused on continuing some exercises at home in order to prepare his body before hitting the practice courts.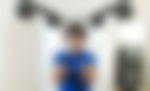 Tennis players are trying to find a way to get occupied during this time marred by the Coronavirus. The Mallorcan has found a novel way to use this time for training. He is concentrating on staying fit even while staying at home. "I am at home doing physical exercise," Nadal said.
The challenge for all the players on the tennis circuit is to manage to establish a training program during the coronavirus suspension. The players will aim to be able to compete at their best when the tour resumes. However, even after the six-week break, it is uncertain if the circuit will resume on the scheduled date.
ADVERTISEMENT
Article continues below this ad
Nadal also wrote an open letter for the children in Rafa Nadal Academy to stay safe and follow the instructions. He also assured the parents to not worry about their children as the Academy is taking good care of them.
Furthermore, Nadal revealed that he is at his home. However, in contrast to his statements, Nadal's tweet is showing the location of Miami. If the Spaniard is in Miami, the question arises: What is he doing there?
Also Watch: When Rafael Nadal Stopped Play to Help Mother Find Her Lost Child
ADVERTISEMENT
Article continues below this ad