Rafael Nadal Credits His Team for 'Extending' His Career
Published 12/07/2020, 4:30 PM EST
---
---
Over the years, Rafael Nadal has been held in high regard when it comes to his ability to claw back into matches. The 20-time Grand Slam winner is often hailed as 'the greatest fighter' our sport has ever witnessed. Time and again on the biggest of the stages, the Spaniard has turned situations in his favor when the odds have been against him.
ADVERTISEMENT
Article continues below this ad
For the player that Nadal has turned out to be, one has to give credit to the people that surround him. Especially his uncle, Toni Nadal, who was the man who encouraged Rafa to pick up a tennis racket. Recently, while speaking to the French Open champion, he expressed the importance of what a team brings.
He said, "The only time it's become an individual sport is actually when you're on the court. You play with your team, you work with your team. And I think that does a lot, it extends people's careers for two reasons. First because they know how to prepare the players and avoid injury. Secondly, being around a team helps you not get tired."
ADVERTISEMENT
Article continues below this ad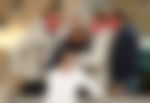 Rafael Nadal: Things Have Changed With Time
Rafa also spoke about how the system of players bringing their entourage has evolved with time. He revealed, "Well as time has gone on, things have changed a lot. Before people would only travel with their trainer. A long time ago they would travel alone.
"But nowadays each player travels with a team. At the end of the day, at least two people travel with the player and their coach is a part of this. Usually it's about 4 or 5 people."
ADVERTISEMENT
Article continues below this ad
However, he feels that when the player is on the court, he's totally by himself.
He added, "Tennis is seen as an individual sport. When we're on the court, we're playing on our own and they can't give u advice from outside. But when we leave the court, yes."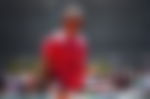 ADVERTISEMENT
Article continues below this ad
Nadal ended this year winning the French Open for the 13th time in his career. We look forward to seeing him at the Australian Open in 2021.