Rafael Nadal Defeats Usain Bolt and Michael Phelps as the Most Dominant Player
Published 07/19/2020, 11:19 AM EDT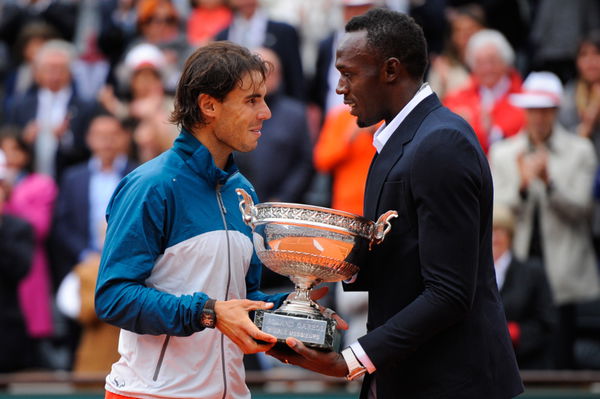 ---
---
Since the start of the century, we have seen some great sporting spectacles. Many athletes and players have been near-invincible and undefeated in certain sports. To celebrate that, ESPN had started a fan poll to determine the most dominant individual performance in sports. And today, Rafael Nadal was announced as the winner.
ADVERTISEMENT
Article continues below this ad
The finale of the poll saw Usain Bolt take on Rafael Nadal. Both of them have been very dominant in their respective fields and have a huge fan following around the world.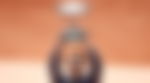 ADVERTISEMENT
Article continues below this ad
Rafael Nadal in the French Open
Nadal is the king of clay. The Spaniard has dominated the French Open like no other. To understand this, here are some numbers.
Nadal has played in 15 French Opens, winning 12. His record in Roland Garros is an amazing 93-2. that is just two losses in 15 attempts. And Nadal isn't retiring any time soon so his record could improve further.
He has faced Roger Federer, Novak Djokovic, and other great tennis players in the French Open. But he has always had an air of invincibility around him.
ADVERTISEMENT
Article continues below this ad
Usain Bolt, simply put, is the fastest man alive. He set the record of finishing a 100 meters race in a mere 9.58 seconds. He also holds the second-fastest time. In the Olympics, Usain Bolt has eight medals, and all eight are Gold Medals. He is undisputed in 100m and 200m and has never lost in 100m and 200m at the Olympics.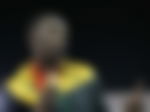 ADVERTISEMENT
Article continues below this ad
In the end, Nadal fans brought him another victory. In the semifinals, Nadal defeated another Olympic legend, Michael Phelps. Phelps dominated swimming in the Olympics. He won 28 Olympic medals, with 23 being Gold. So, he is the most decorated Olympian and even has the most number of Gold Medals. So, Nadal faced two absolute legends and came on top. Quite similar to what he has often done in tennis.
Nadal is one of the greatest tennis players of all time. Over the years, he has created some astonishing records and played mind-boggling tennis. And when it comes to the French Open, he has been a beast.