Rafael Nadal Feels Carlos Moya Deserves the Credit for Davis Cup 2004 Victory and Not Him
Published 12/29/2020, 9:00 AM EST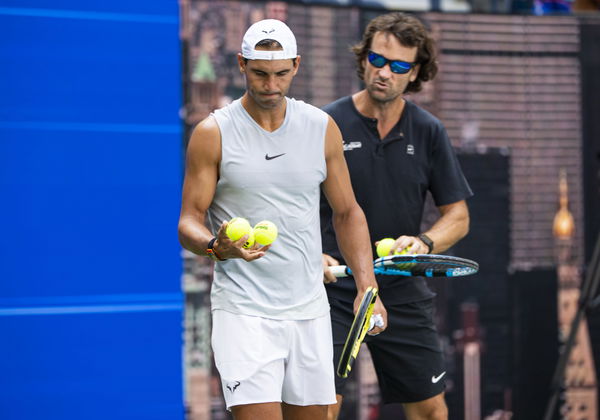 ---
---
World No. 2 Rafael Nadal has been one of the most brutal players on tour over the years. He has literally won all the honors in the game during his span as a professional, and the Spaniard looks certain to further extend his records in the future. 
ADVERTISEMENT
Article continues below this ad
In tennis, besides the grand slams, there are prestigious tournaments such as the Davis Cup and the Olympics Games. These events are team represented and not for personal achievement. Amongst The Big 3, Switzerland's Roger Federer and Serbia's Novak Djokovic have won the Davis Cup on one occasion. However, Spain's Rafael Nadal has won it a staggering five times.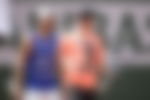 Rafael Nadal: 2004 Davis Cup was attributed to me as I was young 
ADVERTISEMENT
Article continues below this ad
Recently, in an interview, Rafa hailed the importance of his current coach Carlos Moya during his first Davis Cup win back in 2004. Reflecting on that win, he said, "I make my point, the other was done by Carlos [Moyá], we lost the doubles and Carlos finished off. It is attributed to me, perhaps because I was young, for the novelty, but the architect was Carlos."
Nadal has won the Davis Cup in 2004, 2008, 2009, 2011, and 2019. The environment in a Davis Cup match is quite different from a normal match on tour. The excitement and euphoria amongst fans are definitely worth witnessing. 
ADVERTISEMENT
Article continues below this ad
Rafa said, "I assumed a responsibility that in theory did not touch me, the circumstances led me to do so, and it is one of those games, and look, I have played many, that I remember."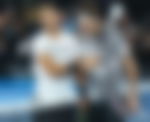 Reflecting back on his latest season, Nadal he lifted his 13th title at Roland Garros. That win helped him win his 20th major on tour, equalling Roger Federer's grand slam tally. At the Paris Masters, Nadal defeated fellow compatriot Feliciano Lopez in the second round to get his 1,000 victories on tour.
ADVERTISEMENT
Article continues below this ad
As the 2020 tennis season has concluded, fans will look forward to seeing Rafa on the courts at Melbourne Park for the Australian Open 2021.