Rafael Nadal Gets Bullied By Karen Khachanov And His Sister
Published 04/05/2020, 7:10 AM EDT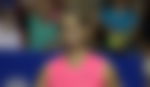 ---
---
Due to the coronavirus pandemic, the tennis season has been suspended. This means players like Rafael Nadal will not be able to play for a while. While this is certainly sad, the silver lining for Rafa is that he gets to spend time with his family. We can see that here as he is playing some tennis with his sister. Unfortunately, he did not take it seriously.
ADVERTISEMENT
Article continues below this ad
https://www.instagram.com/p/B-kVHe8olYQ/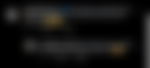 ADVERTISEMENT
Article continues below this ad
Rafael Nadal Gets Bullied
So in the Instagram post, we see Rafa and his sister playing volley-to-volley with 2 chairs acting as a net. A very clever way to play at home I must say. So, in this home tennis match, we see Rafa's sister outplaying him and celebrating at the end of the video.
This prompted Karen Khachanov to make fun of Rafa by offering him some tactics. Rafa's sister also joined in making fun of her brother by saying that he definitely needs help to beat her. We have not yet seen Rafa's reaction to this but I am sure we will see it soon enough.
Rafa fans will not be happy at this bullying and will definitely be thinking, "Should Karen Khachanov be giving advice to Rafa?" This is due to the head-to-head record between them. Rafael Nadal has never lost to Karen Khachanov in all of their 7 meetings. So, maybe Karen Khachanov is not the best person to give advice to Rafa.
ADVERTISEMENT
Article continues below this ad
Jokes aside, even though Karen Khachanov has never beaten Rafael Nadal, he has given him a challenge. An example of this was at the 2018 US Open where Rafa and Karen battled for over 4 hours with Rafa eventually winning in four sets.
I am sure we will be seeing more battles between these 2 but not in the near future as the coronavirus has suspended the ATP tour till July. When the tour resumes in July, Karen Khachanov will be hoping to score his first win against Rafa. After those comments, I doubt Rafa will let him.
ADVERTISEMENT
Article continues below this ad