Rafael Nadal Gets Invited by Donald Trump to the White House
Published 02/12/2020, 10:26 AM EST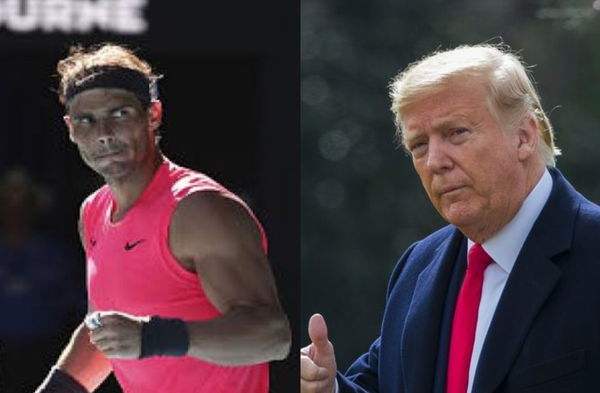 World No.2 Rafael Nadal has been invited by the US President Donald Trump to accompany the King of Spain in a state dinner at White House. However, will the 19-time Grand Slam champion accept the President's invitation given his busy ATP Tour schedule?
The King of Spain will visit the United States on April 21, invited by President Trump. King Don Felipe and Queen Doña Letizia were already received at the White House in June 2018 during an official visit. However, this time it will have a state character, which is the highest level between the two countries.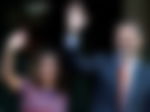 ADVERTISEMENT
Article continues below this ad
Trump wants Rafael Nadal to accompany the King at the State dinner
According to the reports of ABC Spain, Trump has been especially interested in Nadal's presence. These state dinners are usually attended by eminent personalities from the guest country in the field of culture, art, sports or other disciplines.
However, Nadal's presence in the state dinner seems to be difficult because of his commitments on the ATP Tour. If the 11-time champion reaches the final of Monte-Carlo Masters, he will play the title match on April 19.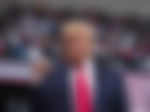 Furthermore, the Barcelona Open will start on 20th April. Hence, if the Spaniard reaches the final in Monte Carlo, the trip will be complicated.
ADVERTISEMENT
Article continues below this ad
Also Read: What's Next For Rafael Nadal After Australian Open?
"I like Rafa": Donald Trump
A statement from the White House explained that the visit will celebrate the two countries' close friendship and shared history. It will reaffirm their commitments to stand together to address today's global challenges.
ADVERTISEMENT
Article continues below this ad
"He is the big treasure of Spain. Do you know who is my favourite sportsman? Rafael Nadal. I like Rafa. He is a guy who always, always wants to win. He is a winner," Trump said in a statement earlier during the King of Spain visit in 2018.