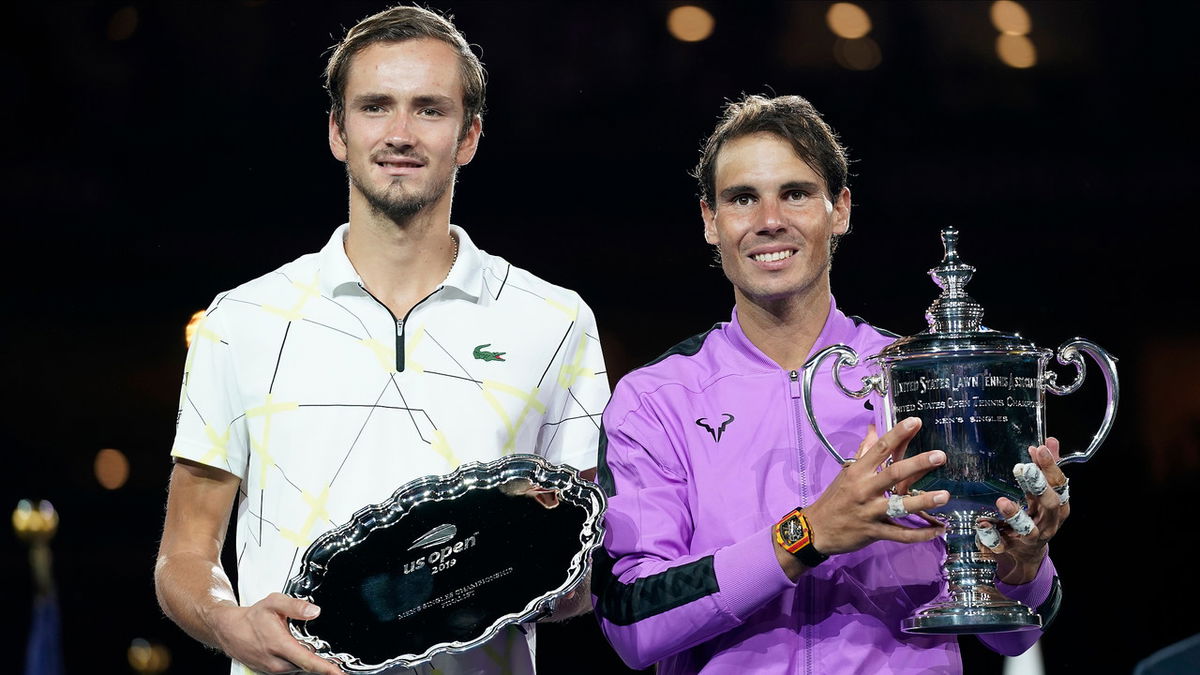 Russian star Daniil Medvedev is among the bad boys in tennis. His attitude problems have been widely publicized due to his on-court battles with umpires and opponents.
However, no one can deny the fact that the Russian has an incredible acumen for tennis. He is the world no 5 and is considered by many tennis pundits to be the future of the game.
That's why, despite all his mischief, his opinions hold a great degree of value. His latest opinions are on the most heated debate in tennis- the grand slam race of the Big 3.
As per Medvedev, Nadal is the frontrunner as of now. Let's explore why the Russian thinks this way.
Know More – Who Is Daniil Medvedev's Wife Daria Medvedeva?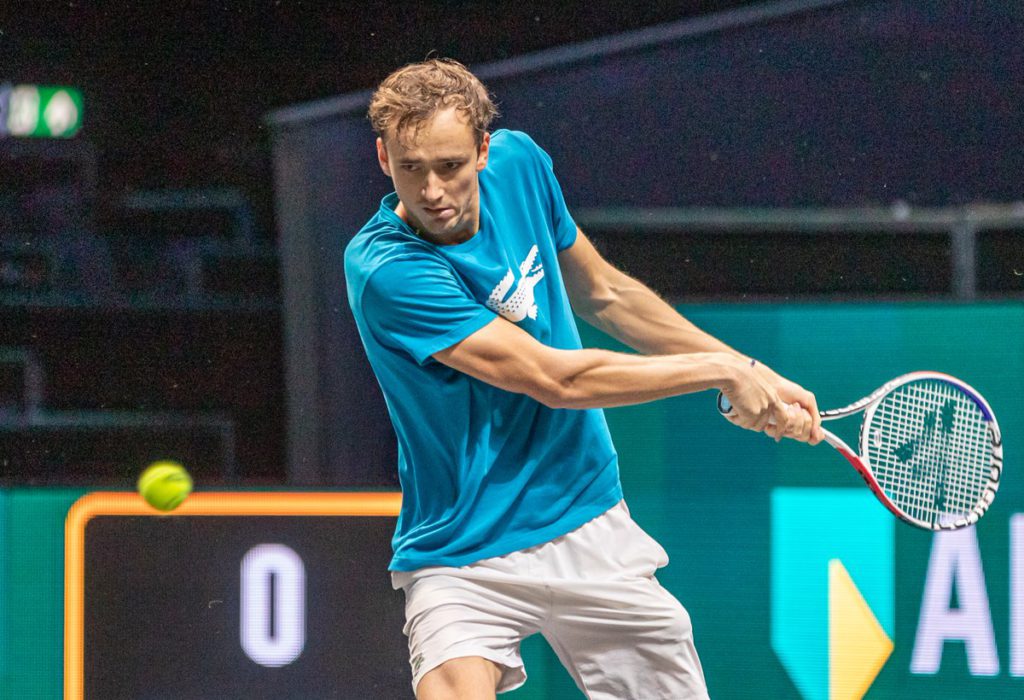 What Did Daniil Medvedev Say? 
According to Medvedev, Rafa has the advantage because of his impeccable record on clay. This means that every year, you can expect him to win at least one grand slam. This is what Medvedev told Marca –
"Yes, it is true that Rafa has an advantage called Roland Garros. You can keep winning there if your injuries are kind. You never know when they can arrive and any little detail counts."
Medvedev also opined that facing Rafa on clay might be the biggest challenge in modern tennis.
"I have not played against him on clay. It is not the best surface for me. But of course, when you look at the percentage of Nadal victories on the surface in general and Roland Garros in particular, it can definitely be described as the biggest challenge today".
Post this, Medvedev talked about something very interesting. We are talking about the grand slam race post the Big 3 era. However, Medvedev didn't open his cards on the possible contender.
Know More – Why Do Some Tennis Fans Hate Daniil Medvedev?
"For the new generation, of which I am a part, it is interesting to see who will win the most (Grand Slams)."
Medvedev had a bad outing at ATP Rotterdam. The World no 5 lost to Vasek Pospisil in the Round of 32 despite being the top seed. The tournament has also seen Stefanos Tsitsipas and David Goffin being shown the door.
Who do you think will win the event?