Rafael Nadal Hints At Retirement Before 2024
Published 12/27/2019, 1:10 PM EST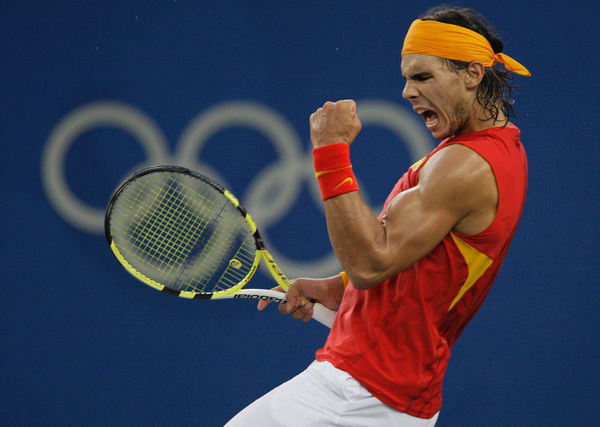 ---
---
Rafael Nadal is probably the greatest player to ever step foot on the clay court. The Spaniard has won the Roland Garros title on 12 occasions and is practically invincible at the tournament. One fact that was exciting every Rafa fan was that the 2024 Olympics will be taking place in Paris. However, it is very doubtful whether the World Number 1 will be participating in the event and Rafa himself has hinted at possible retirement before the 2024 event. This is because he will be 38 at the time and given his history of injuries and his physical playing style, the possibility of him participating is very less. Now, Rafael Nadal has finally come forward to provide some clarity on whether he will be taking part in the French Olympics 2024.
ADVERTISEMENT
Article continues below this ad
Know More – "We Have 20,19 and 16 Grand Slams Between Us": Rafael Nadal For 2020
Will Rafael Nadal Participate In The 2024 Olympics?
ADVERTISEMENT
Article continues below this ad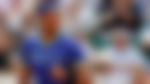 Rafael Nadal confessed that the possibility of participating in the 2024 French Olympics definitely excites him. An Olympic gold is something that every athlete strives for and everyone knows that the king of clay will be the top contender to grab the bright yellow in France. However, the Spaniard is in touch with reality and realizes that it might be a distant dream.
Nadal believes that playing in the Paris Olympics will be like a dream, almost like an impossibility. "Being at the Olympic Games in Paris would be a dream. Logic would make me say that I will not be there."
However, the Spanish star believes that defying logic has been a constant throughout his career. With his history of injuries woes, no one thought that Rafael Nadal will be an active player in 2019. Despite that, the Spaniard is probably in the best form of his life and is placed at the top of the mountain when it comes to the ATP rankings.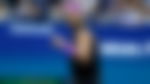 "You have to be wary of logic. If at the end of 2009, I had been asked if I would still play at the dawn of 2020, I would have said no."
Watch – Grandma Gets 'Rafael Nadal' As A Christmas Gift
What Is Rafael Nadal's Record At The Olympics?
Rafael Nadal made worldwide headlines when he captured the gold medal at the 2008 Beijing Olympics. Nadal became the second male player in history to complete the career grand slam (all four grand slam events plus the Olympic title).
ADVERTISEMENT
Article continues below this ad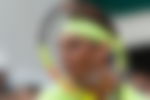 Rafael had to, unfortunately, withdraw from the 2012 London Olympics as he was diagnosed with tendinitis of the knee. In the 2016 Rio Olympics, Nadal won his second gold as he and Marc Lopez won the doubles category. However, Nadal's singles campaign was cut short by Juan Martin Del Potro in a titanic semi-final.
ADVERTISEMENT
Article continues below this ad
Rafael Nadal's words will definitely inspire hope in his die-hard fans.  They are almost conditioned to see their favourite star defy all odds to put up superhuman performances. Nadal is again looking to achieve the same feat by pushing his bodily limits and playing in 2024. However, critics feel that his ageing body might not be able to put up.
Do you think Rafael Nadal will participate in the 2024 Olympics?