Rafael Nadal Not Happy With Tokyo Olympics 2020 Schedule
Published 09/11/2019, 7:00 AM EDT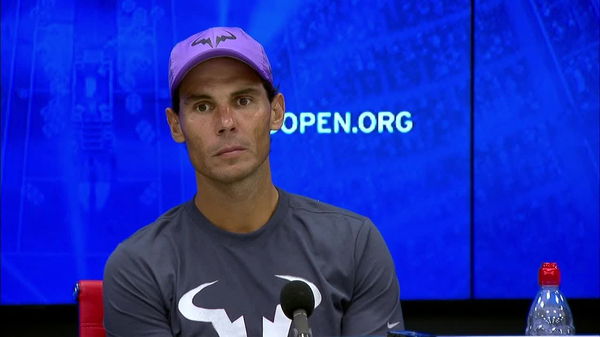 Olympic gold medalist, Rafael Nadal seems to be uncomfortable with the schedule of Tokyo Olympics 2020. He mentioned that is difficult to be at his best for the quadrennial event of sports since his agenda will be barring him from taking adequate rest before the commencement of Olympics.
ADVERTISEMENT
Article continues below this ad
Tokyo Games will be held right after Wimbledon 2020, the tennis professionals will be flying towards the eastern part of the world without any proper rest and simultaneously they will be making a rapid transition from grass to hard courts. Tennis players' calendar will be occupied majorly during the month of July next year.
"In tennis, it's not like swimming where Games are a marked event during the year. We have other events that are as important as the Olympics, which makes our calendar very complicated because they are also in Tokyo. After Wimbledon, we usually have time off and this time due to Olympics we will have very less rest," Rafael Nadal addressed the Spanish media.
ADVERTISEMENT
Article continues below this ad
Post Olympics, the Northern American summer hard-court season of tennis will get underway promptly. Pertaining to that, it will reduce the rest and recovery period of tennis professionals. Despite all the shortcomings, Rafa prioritizes Olympic Games.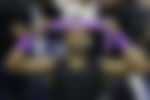 "Then we have the American swing on hard court and the US Open. It's a particular year. The important thing is to take correct decisions. Everyone knows what the Olympic Games represent for me and I will do as much as possible to try to prepare as best as possible," Rafael Nadal continued.
ADVERTISEMENT
Article continues below this ad
"But it's clear that the Games, both mentally and physically, are a tournament that requires a lot, even more, if you want to play different draws. I will try to do my best to get there being ready."
Upon reaching home, with his 19th Grand Slam title, World Number two, Rafael Nadal spoke about his schedule for remaining part of the year. Within a few days, the Spaniard will be flying to Switzerland for Laver Cup 2019. He is likely to skip Rolex Shanghai Masters this year, also he is not sure about playing at the other ATP tournaments of the Asian swing.
"It's difficult to speak about it", Rafael Nadal said. "This year I only played nine tournaments and I do not know how many I will have played once I end the year. I am reducing my schedule also thank the results I am getting. After the match, I went straight forward to the airplane and I did not have time to speak with my team. I have to wait for a few more days to see how my body evolves."
ADVERTISEMENT
Article continues below this ad
Rafael Nadal will be featuring at Paris Masters in the last week of October this year, and later he will be flying to London for the ATP Finals. "My immediate schedule is to play the Laver Cup. Then I do not know. I should speak to the team. It's clear that the ATP Finals and Paris Bercy are on the calendar. Asia is up in the air," Rafa added.