Rafael Nadal Pulls a Miraculous Comeback Against Daniil Medvedev to Clinch His 21st Major at Australian Open 2022
Published 01/30/2022, 9:21 AM EST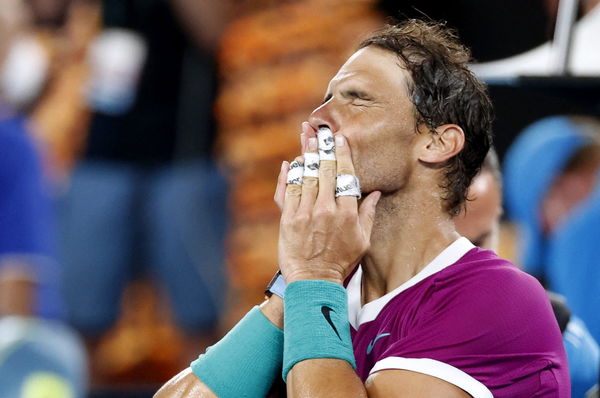 It was the final day at the Australian Open 2022 and Russian ace Daniil Medvedev took on Rafael Nadal in the first meeting between the two at this event. It had all the makings of an epic final as these two are among the finest shotmakers in the game. Nadal won the battle, 2-6, 6-7(5), 6-4,6-4,7-5.
As the match began, things went in favor of Daniil Medvedev. During the entire opening set, it was one-way traffic. It was an unusual sight as Nadal was not looking comfortable and was clearly being outplayed. Eventually, Daniil claimed the opening set after breaking Rafa twice during the set, claiming the first set 6-2.
ADVERTISEMENT
Article continues below this ad
Rafael Nadal and Daniil Medvedev gave it all in the second set
In the following set, Nadal raised the bar and was involved in some intense rallies at this point. It so happened that both players exchanged breaks a couple of times. The winner of the set had to be decided by playing out a tiebreaker. 
In the tiebreak, it was the Russian powerhouse who managed to play the crunch points with real intent. In the end, it was Medvedev who won the second set, 7-6 (5) and was one step away from winning the match.
ADVERTISEMENT
Article continues below this ad
In the third set, it was now or never for Rafa. Both players knew what was at stake. Interestingly, during the ninth game of the set, it was Nadal who managed to get the first break of the set at 5-4 and consolidated the break by serving it out 6-4 and claiming the third set.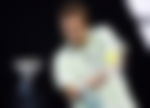 The fourth set progressed pretty much like the previous one, and after spending more than an hour in this set, it was Nadal who won and sent the match into the fifth and final set. 
ADVERTISEMENT
Article continues below this ad
Both players were playing with caution in the fifth set. Suddenly, Rafa sensed an opportunity and broke the Russian to make it 3-2. To his credit, the Russian broke Nadal back to make the affair spicier. After a seesaw battle, it was Nadal who broke the Russian and won the fifth set 7-5. We wish both players the best of luck for the rest of the season and the future. 
WATCH THIS STORY: Hilarious Meaning of Roger Federer, Rafael Nadal, Novak Djokovic, and Serena Williams on Urban Dictionary!