Rafael Nadal Records – A Look at Nadal's Insurmountable Feats
Published 12/15/2019, 5:46 PM EST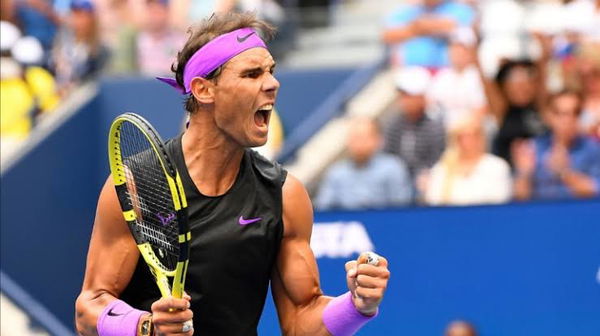 ---
---
Rafael Nadal is arguably one of the best tennis players in the history of the sport. The Spaniard has a penchant of breaking and making new records. Nadal has inscribed his name in the archives of tennis with his awe-inspiring triumphs in the past one and a half decade.
ADVERTISEMENT
Article continues below this ad
Nadal's record of 19 Grand Slam wins, just one short of Federer's magnanimous 20, is a testament to his consistency, perseverance, and his commitment to being the greatest professional he could be.
While this record might never be broken in our lifetime, some of the records Rafael Nadal will leave behind may never be broken by any of his successors.
ADVERTISEMENT
Article continues below this ad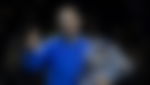 Youngest to complete a Career Grand Slam and a Career Golden Slam
At 24 years, 3 months, and 10 days, Nadal stunned the world when he became the youngest player to complete a Career Grand Slam. The historic moment came when defeated Novak Djokovic in the finals of US Open 2010.
The Spaniard was three years younger than his arch-rival and previous holder of this record, Roger Federer.
The Career Golden Slam is a unique record that only a handful of players have had the honor to hold. A Career Golden Slam holder is a winner of all 4 Grand Slams (non-consecutively) and a Gold Medal in Olympics Singles competition for their nation.
Nadal had already won the 2008 Beijing Olympics Gold Medal (beating Fernando Gonzalez in the final) at just the age of 22 years.
So with that victory over Djokovic in the US Open 2010 finals, he also became the youngest male player in the history of Tennis to hold a Career Golden Slam.
The "La Duodecima" (12 titles) at the French Open 
12 of Nadal's 19 Grand Slams have been French Open titles. Owing to which, he has come to be called "King of Clay"  and by others, "God of Clay". 
No Tennis pundit, analyst, or fan can dispute the fact that this record set by Nadal is one of the greatest feats in the Open Era. This record is not only a mark of his consistency, but it's also enough to cause a feeling of terror among his opponents. The mere thought of facing Nadal on Clay at the French Open also sends shivers down the spines of all opponents outside the top 20.
He won the Roland Garros title 9 times in his first 10 attempts with a match record of 66-1 and a win percentage of 98.5%.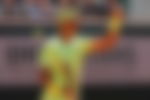 At the age of 19, Rafael Nadal won the Roland Garros on his maiden appearance in 2005. He then defended his crown three consecutive years.
The left-hander then notched four consecutive title defenses from 2011 to 2014 at the French Open and set another Open Era record. The "La Decima" i.e. 10th title on the Parisian clay in 2017 solidified his legend. This tenth victory in Paris was particularly special.
In his quest to this 10th Roland Garros title, Nadal did not drop a set and lost only 35 games. His record of losing only 35 games was only three less of Bjorn Borg's record of 32 games lost.
His next two titles at the French Open didn't take long. He completed "La Undecima" (the eleventh) in 2018 and "La Duodecimo" (the twelfth) in 2019.
The mammoth win record of 98% at French Open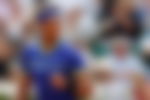 Furthermore, Nadal holds a breathtaking match record of 93–2 at the Roland Garros from 2005 to 2019. His winning percentage of 97.9 in Paris is out of this world and is the only player to achieve this type of dominance at any major tournament.
Nadal has claimed 12 French Open titles – an improbable record for any player at any other Grand Slam. He is also the first and only player in history (male or female) to win 12 grand slams at a single major.
Nadal's dominance in other clay events
The 19-time Grand Slam champion is 25-0 in best of 5 matches on clay at other events. His total match record in best of 5 on a clay court is 118-2 with a winning rate of 98.3%.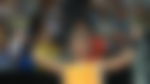 Additionally, Nadal has not lost a single semifinal on clay courts for the 12 years and has a winning streak of 52-0 from the 2003 Croatia Open to the 2015 Rio Open, where he lost to Fabio Fognini. Nadal also won a record 8 consecutive Monte Carlo Masters 1000 titles from 2005 to 2012, and a record overall 11 titles.
Nadal has also won an all-time record 9 Masters 1000 titles in Rome, and 11 titles at the ATP 500 Barcelona Open.
In 2010, Nadal won the French Open plus all three clay-court Masters 1000 events (Monte Carlo, Rome, Madrid) in the same calendar year, thus becoming the first, and only, player to complete the "Clay Slam".
Other records of Rafael Nadal
Rafael Nadal has won all-time records of 35 ATP Masters 1000 titles which include 25 clay Masters 1000 titles. He has won at least one ATP Masters 1000 title for ten consecutive years from 2005 to 2014 and is the only player to achieve this success in the Open Era.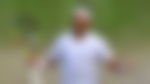 Nadal also owns the Open era records of most consecutive years of winning more than one ATP singles titles for 16 years from 2004-2019. He also has the most consecutive years of winning more than two ATP singles titles for 15 years from 2005-2019.
Rafael Nadal has the longest single-surface winning streak by a male. He won 81 consecutive matches on clay courts from 2005 to 2007, which is 16 better than Federer's record on grass.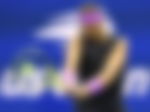 Rafael Nadal has won at least one Grand Slam tournament for 10 consecutive years 2005–2014. He broke the previous men's record of 8 consecutive years.
The Spaniard holds the record for most titles at 3 different ATP Tour levels: ATP 500 (Barcelona Open – 11), ATP Masters 1000 (Monte Carlo -11), and Grand Slams (French Open -12).
Rafael Nadal is also the only player to beat Roger Federer in the finals of 3 different grand slams, the French Open, the Australian Open, and Wimbledon.
Non-clay records of Rafael Nadal
Looking at all those records on Clay, don't make the rookie mistake of considering Rafael Nadal a clay-court specialist. Nadal's prowess on other surfaces makes him stand out in the debate for the Greatest Of All Time.
Over the course of his career, he has won 400+ hard court matches as well as 400+ clay-court matches. The Spanish star is the only player, regardless of gender, to have recorded 400+ match wins on both hard and clay courts.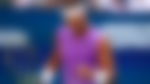 ADVERTISEMENT
Article continues below this ad
He has won a formidable share of his titles on Hard courts and Grass courts, enough to call him an all-court champion.
He clinched multiple major titles outside of the French Open having won 1 Australian Open (hard), 2 Wimbledon (grass), and 4 US Open (hard) titles. This fact sets Nadal apart from the other Career Grand Slam winners as none of them has won multiple slams on different surfaces.
Furthermore, Nadal is the only male player in tennis history to win the French Open and the US Open in the same calendar year four times in 2010, 2013, 2017, 2019. He is the third and the last player to complete the "Summer Slam" – winning the Canada Masters, Cincy Masters, and the US Open in the same calendar year.
ADVERTISEMENT
Article continues below this ad
Trending Stories