Rafael Nadal Reveals Novak Djokovic's Formula For Success
Published 01/27/2019, 5:24 PM EST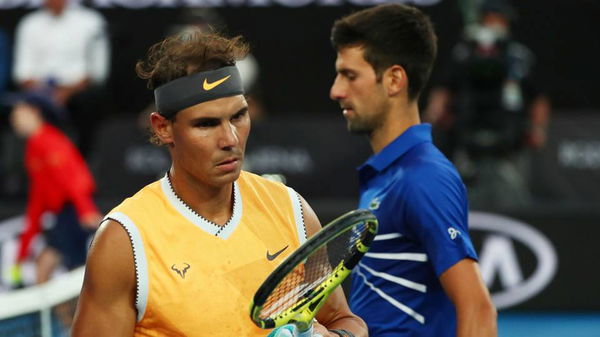 ---
---
The Serbian, Novak Djokovic declares himself to be the only man in the history of ATP tennis to secure the Australian Open title seven times in his career. His opponent, Rafael Nadal had flourishing two weeks in Melbourne after returning from a series of injuries in the last quarter of the tennis season 2018.
ADVERTISEMENT
Article continues below this ad
During the off-season period, Rafa reworked over his tennis skills. His overhauled tennis expertise impeded the other ATP men from progressing in their tennis careers, but on the contrary, his upgraded adeptness in tennis couldn't do much to hamper Djokovic's reign on the tour. When the Grand Slam finalists turn out to be from the 'Big Four' of tennis the excitement of watching the final match exponentially increases amongst the tennis followers and to witness some exciting actions of the sport. Surprisingly, Djokovic steam rolled over Nadal in a one-sided final on the Rod Laver Arena and becomes a 15-time Grand Slam champion.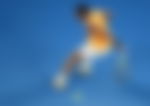 Rafa shared his thoughts on his performance in Melbourne. He was quite contented with the attacking aspect of his game during the Australian Open 2019, but he perceives that his defensive strand of tennis could have been better. His revamped serve provided him to be in an offensive position throughout his past six matches. Also, he underwent surgeries during his layover from tennis in 2018 and he withdrew from Abu Dhabi after his opening round defeat in order to be vigilant with his body. He confessed that all these factors held him up from practising his defensive position.
ADVERTISEMENT
Article continues below this ad
Additionally, Nadal revealed that to compete with Novak's game in the final of the Australian Open 2019, he needed a defensive game which he eventually lacked. Even if Rafa would have given his best it would have been an arduous job for him to triumph over Djokovic. Despite everything, certainly, the battle would have been more captivating. Djokovic has once again started playing some impeccable tennis on the ATP circuit, since the second half of the 2018 season. For the third time in his career, he has extended his Grand Slam match winning streak to more than 20.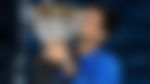 In a way, Nadal felt that Djokovic's movement on court in the final match was incredible, his perseverance towards tennis training during the off-season very much reflected his game in the championship match. Djokovic dedicated ample of his off-season time to fitness training. The difficult shots from Nadal's end returned back on his offensive position and at times when Rafa lost control, he had to be defensive on those returns from Djokovic's side. As mentioned by Nadal in his press conference, "I really believe that he was able to work very hard on the off-season on his movement. He was moving unbelievable well. I felt that good shots came back with offensive position for me, after not a bad shot from me, I have been in the defensive position".
Despite his distressing loss in Melbourne, Nadal is determined to move forward in his career. Up next, he would look forward to enhancing his intensity in the game and he is optimistic about achieving it the near future.