Nadal, Federer, Djokovic and Serena Amongst the Most Popular Tennis Players on Social Media
Published 12/30/2020, 12:00 PM EST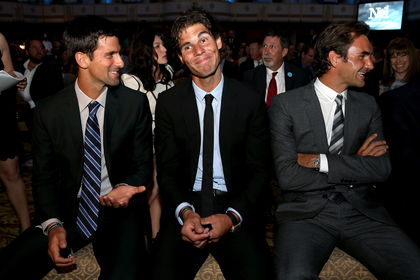 ---
---
Over the years, social media has become a way to connect with individuals from all over the world. In tennis, there are many superstars who engage in online activity. Players such as Rafael Nadal, Roger Federer, Serena Williams, and Maria Sharapova keep their fans updated with regular posts from time to time. 
ADVERTISEMENT
Article continues below this ad
In the past 10-15 years, the use of social media platforms has become a part of our everyday lives. For fans to get a glimpse or be updated on their favorite stars' lives is something that one could never have imagined a couple of decades back.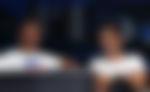 Tennis Players Rafael Nadal and Roger Federer Dominate Fan Following
ADVERTISEMENT
Article continues below this ad
Recently, there was a survey conducted to see which players from the tennis fraternity have the highest number of fan following. The first on that list was Rafael Nadal, followed by Roger Federer. The great Serena Williams is third on the list with a surprise inclusion in the fourth spot in the form of Indian player Sania Mirza.
Russian Maria Sharapova, who announced her retirement from the game early this year, rounds off the top five. The Serb Novak Djokovic takes the sixth spot, followed by Britain's Andy Murray. Former tennis player, Ana Ivanovic takes the 8th spot after which the big Argentine Juan Martin del Potro is on 9th, and on the tenth spot is the great Dane, Caroline Wozniacki.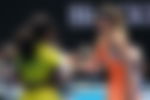 Social Media Is a Boon for Fans and Players to Connect
Over the years, these great names have taken the world by storm. Their spectacular display of tennis has surely won the hearts of millions. Fans would surely be grateful for the benefits of social media. Many a time, players engage in a round of question and answer amongst fans. To have knowledge of the smallest of things with regard to their idols or favorite stars is joyful. 
ADVERTISEMENT
Article continues below this ad
List of players with their respective fan following on social media:
Rafael Nadal (40.2 million)
Roger Federer (34.7 million)
Serena Williams (30.1 million)
Sania Mirza (28.1 million)
Maria Sharapova (26.6 million)
Novak Djokovic (23.4 million)
Andy Murray (8.7 million)
Ana Ivanovic (7.3 million)
Juan Martin del Potro (7.2 million)
Caroline Wozniacki (5.8 million)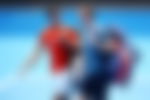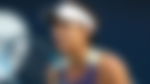 ADVERTISEMENT
Article continues below this ad