Rafael Nadal Set To Break Another Big Record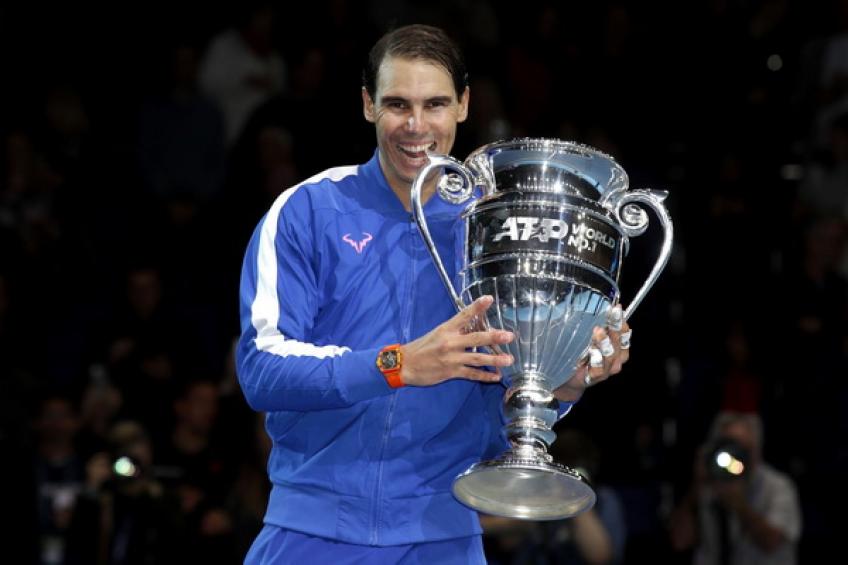 Rafael Nadal has set record after record since he picked up a tennis racquet. It should come as no surprise that he is on course to break another record. However, this particular record might be one of his biggest achievements as it is a reflection of his consistency.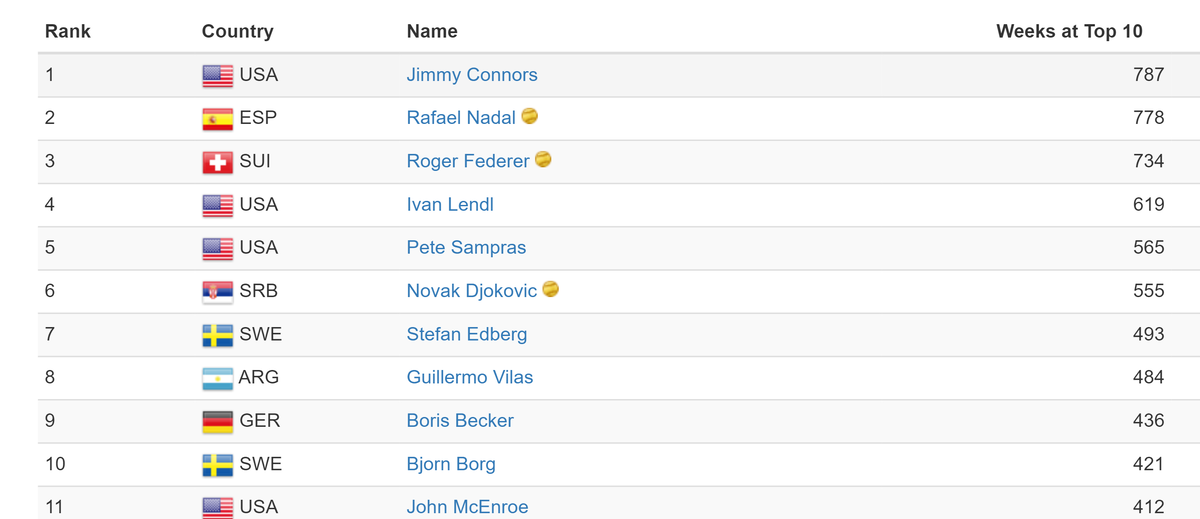 The Record Rafael Nadal Can Break In 2020
The picture above is the list of players who have spent the most consecutive weeks in the ATP Top 10. Leading the way is American Legend Jimmy Connors followed by Rafael Nadal. As you can see, The difference between them is very small, only 9 weeks.
Ever since Rafael Nadal broke into the ATP Top 10 he has never left. The only time he ever came close to falling out of the top 10 was in 2016 where he was ranked the world no. 9. He has been extremely consistent and with form on his side, he has a good chance of breaking Jimmy Connors' record.
Rafael Nadal would have broken the record within a couple of months but due to the suspension of the ATP tour, he will have to wait. The ranking freeze brought on by the suspension is the reason for this.
Due to the ranking freeze, the weeks have not been updated. This means that all weeks during the suspension will not be counted even though he is still in the top 10 of the rankings.
We don't know when the ATP will resume as the situation with the virus is not getting better. The ATP tour has marked the return of the tour as June 7th assuming the situation is contained by then.
Rafael Nadal will have plenty of time to break the record after June 7th. He is playing extremely well and is the world no. 2. It doesn't look like he will be out of the top 10 anytime soon.