Rafael Nadal: "Tennis is Not Just the Grand Slams"
Published 10/20/2018, 1:57 PM EDT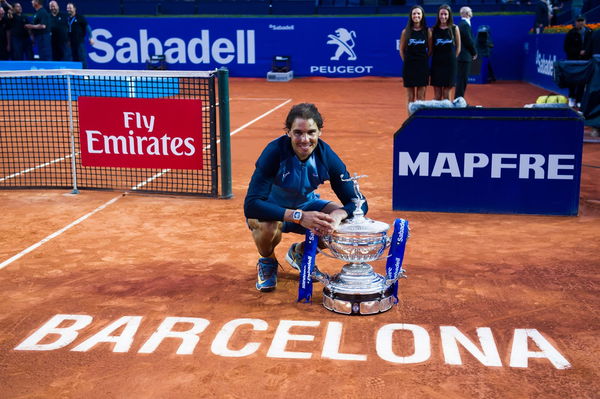 ---
---
Rafael Nadal is more often than not, outvoted in the GOAT discussion by the Swiss Maestro. Federer has been called the GOAT by the majority of the tennis world. However, when the players are asked to ponder over who the GOAT is, they shy away from any concrete answer. Federer was asked what he thought about the chatter that goes on around the media and the fans, about the greatest player ever (Read the entire article here:
'US Open Used to be on Clay and on Grass'- Federer
). Federer replied saying that it was difficult to judge as tennis has undergone so many changes.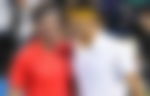 ADVERTISEMENT
Article continues below this ad
Rafael Nadal, while lauding Federer's achievements, compared him with the legend Rod Laver. "
I never saw play Rod Laver, but I know his history",
 said Rafael Nadal.
 "He was away of playing the Grand Slams for a few years because he became professional. He was able to win all four before and all four after. So today the question is not about me or Roger, will be more about Rod Laver or Roger. But I never had the chance to see Rod Laver play
."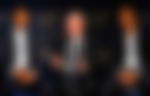 Nadal went on to say that a player's achievements should not be judged merely by his numbers and records at the Grand Slams. Federer as we all know leads the count for the most number of singles titles at the Slams in the men's division."I don't have any feeling when I heard that from other people because I believe is 100% fair that people say that because he is today, and will be very difficult to any player to improve his numbers", said Rafael Nadal. "Roger has unbelievable records outside of Grand Slams. For sure, in Grand Slams, he the player who wins more", continued Rafael Nadal. "Always say the same: is not fair to analyze the history of any player only for the Grand Slams. Everyone who is around this world knows that the tennis is not only the Grand Slams. There is a lot of things outside the Grand Slams", said the Spaniard.
ADVERTISEMENT
Article continues below this ad