Roger Federer and Rafael Nadal recently took part in one of the most heartwarming exhibition tours in recent times. The two were involved in a match in South Africa, the proceeds from which went towards the Roger Federer Foundation.
The foundation has been working towards the education of poor South African children. In the much-publicized event, pictures of Roger and Rafa interacting with young kids went viral.
The two were seen doing various activities with the young ones including playing games, reading out stories etc. Roger, who is a father of four, looked very comfortable with the young ones.
Know More – WATCH: Roger Federer Can't Stop Laughing At Rafael Nadal During Charity Event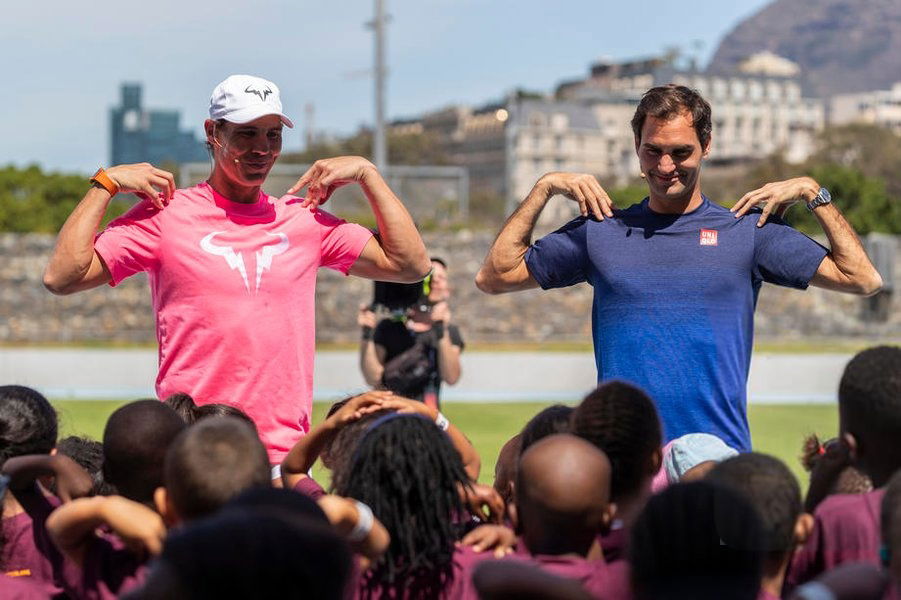 However, Rafa's comfort level with the kids was more surprising. Roger shed some more light on the same in an interview with L'Illustre magazine.
What Did Roger Federer Say? 
Federer was pretty surprised that Rafa was so good with the kids. In his personal experience, men who are not fathers usually find themselves awkward around kids. However, Nadal proved to be an anomaly –
"I think so. When other professional comrades organize photos with children, those who don't have them often seem a bit borrowed. Having said that, I have to admit that yesterday Rafa was very cute with the kids. He got used to it with his own foundation."
Know More – WATCH: Roger Federer Shares Recap Video From Epic Match In South Africa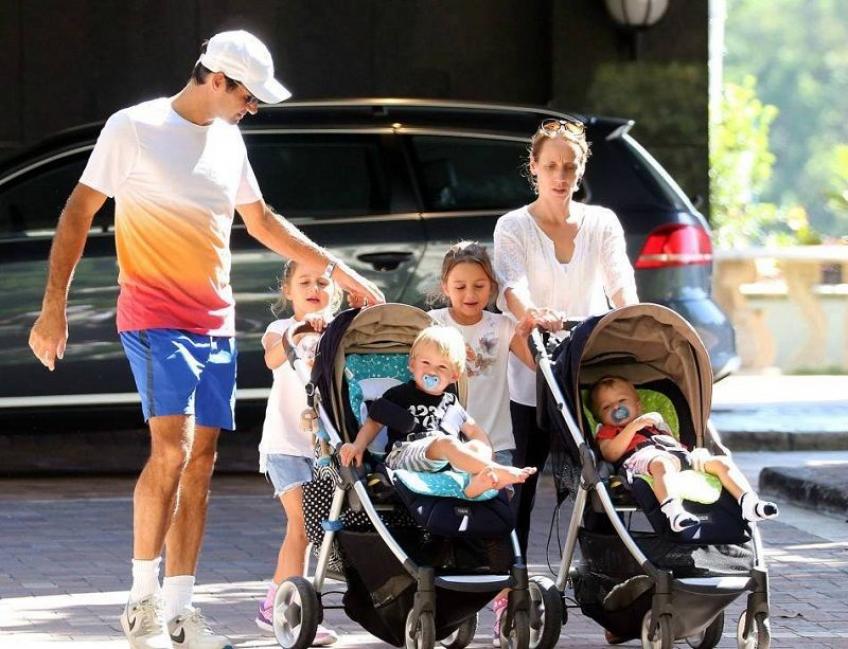 Roger revealed how it comes a lot easier to him. His sons are still in their nascent years. This helps him to connect with young kids easily.
And for me, it's really easy. Instead of my four children, there are a hundred at a time, no problem. My two boys were 6 years old in May, so they are exactly the age of the kids we played with, Rafa and me. I know perfectly well how they react when they break their faces or don't immediately understand an exercise. In the past, I would have been awkwardly more clumsy."
Whom do you think would be better with kids, Roger Federer or Rafael Nadal?