Rafael Nadal's Watch – The Most Expensive Gear Of His Body
Published 03/26/2020, 7:33 AM EDT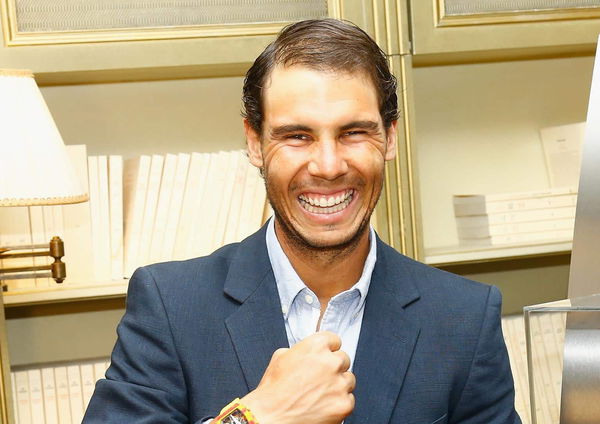 ---
---
Rafael Nadal has won millions throughout his outstanding career. Thus, it should come as no surprise that the accessory on his wrist is also worth a lot of money. It is the RM-27-03 by Richard Mille. Rafael Nadal has been their brand ambassador since 2008.
ADVERTISEMENT
Article continues below this ad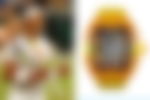 Features Of Rafael Nadal's Watch
ADVERTISEMENT
Article continues below this ad
The RM-27-03 by Richard Mille is one of the most premium watches out there. It is valued at $725,000, which means it is not for everybody. Richard Mille also seems to think so, as they made only 50 watches of the kind. It was made specifically for Rafa and reflects the Spanish colors of the 'Toro' of Manacor.
This watch works on the tourbillon mechanism and is one of the most resilient watches. It was made to handle the force of Rafael Nadal's groundstrokes and hence can withstand shocks up to 10000 G's. Despite having such outstanding features, it is extremely light, weighing only 31 grams.
The Story Behind Rafael Nadal and Richard Mille
ADVERTISEMENT
Article continues below this ad
In 2008, Richard Mille contacted Rafa and came to his house in Mallorca. He wanted to create a watch strong enough to wear while playing, but light enough that Rafa would not feel it. According to Richard Mille, it took a long time convincing Rafa as wearing a watch while playing never occurred to him.
When he gave Rafa the watch to wear, Rafa loved it. This love led to a partnership that has lasted 12 years. Richard Mille describes this relationship as a lifelong commitment, which is more than just watchmaking.
During the partnership, there were 2 instances where Rafa lost his watch. The first was in 2008 and the second was in 2012. Sadly, when he lost the watch in 2008, the watch was never recovered. Nevertheless, their partnership has been extremely smooth.
ADVERTISEMENT
Article continues below this ad
We have not seen Rafa wearing the watch due to the suspension of the ATP tour. When the ATP tour returns later this year, he will surely be wearing his favorite watch while competing in the grand slams. Let's hope he doesn't lose it this time.