Rafael Nadal- "What Happened Tonight is What Happens in Real Life"
Published 05/11/2019, 7:42 PM EDT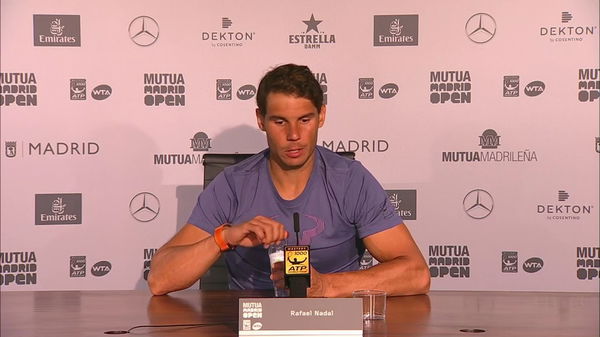 ---
---
The Caja Magica in Madrid resonated with 'Vamos Rafa' jingles in the Saturday's night session, but it was the 20-year-old Greek, Stefanos Tsitsipas who blew out the 'King of Clay', Rafael Nadal in his home ground. He defeated Rafa 6-4, 2-6, 6-3 at the semifinals of the Mutua Madrid Open 2019. 
ADVERTISEMENT
Article continues below this ad
Now, the World Number nine, Tsitsipas has unlocked his victories against the 'Big Three' of tennis as he has now defeated, Novak Djokovic in Canada, Roger Federer in Australia and Rafael Nadal in his home country. In the Madrid Open finals, Tsitsipas will face the World Number one, Novak Djokovic.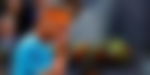 The Spaniard, Rafa felt the atmospheric conditions hindered his play in today's match. "It's not been a good match," Rafael Nadal said."I fought and did a couple of good things mentally. I trained around 5 pm & it was very hot but it was more windy, colder. I felt the ball better yesterday. It's not been my best night. My opponent has been better when that happens you lose."
ADVERTISEMENT
Article continues below this ad
Rafael Nadal has accepted his loss with sanguinity and he is pragmatic with such oscillations in life. And he also believes that his insane dominance on the sludge was probably a fantasy world. "What happened tonight is what happens in real life. What happened in the last 14 years on clay is not the normality," Rafa added.
ADVERTISEMENT
Article continues below this ad
The second seed in Madrid is unhappy with his tonight's performance, Rafael Nadal believes his game was not up to the mark. "My feeling is that it was more about me." He continued. "That's my truth, maybe not the truth, but mine. I don't think I would lose the match if I played like Barcelona 2018 or Australia this year."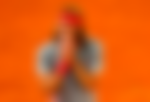 Later, Rafael Nadal bantered Tsitsipas."I wouldn't want to play with Tsitsipas as a junior without an umpire because he doesn't know the difference between a ball in and a ball out. I'm joking (Nadal laughed)", Rafa mentioned.
ADVERTISEMENT
Article continues below this ad
The Spanish World Number two, Nadal had a disappointing tenure on the ATP circuit, since his Australian Open 2019 final loss. His clay season continues to be melancholic as he trounces in the semifinals of all the three clay contests that he played. And the 17-time Grand Slam champion, Rafael Nadal is yet to collect a title in the tennis season 2019.